In 2011, the 14-year-old, Marina Nikolopoulos, named the most gifted student of the province, was one of the finalists of the CIHR Canadian National Brain Bee, a competition held across Canada on Neuroscience. She is a graduate of École Socrates-Démosthène, class of 2008.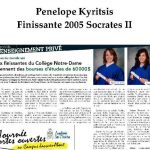 Penelope Kyritsis, a graduate of Socrates-Démosthène in 2005, won one of Quebec's awards of $60,000 enabling her to continue her college studies in one of the 13 prestigious United World Colleges (UWC), in England, at the Atlantic College.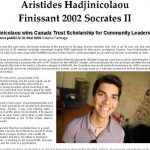 Aristides Hadjinicolaou, graduate of Socrates-Démosthène in 2002, is one of the 20 recipients of the TD Scholarship of $ 70,000 for Community Leadership. This money will be invested in his medical school studies with a great interest in research on AIDS.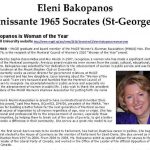 Eleni Bakopanos, 1965 graduate of Socrates is a politician who served over twelve years as an elected member of the federal parliament. She is the first Greek born person to be elected to the Canadian parliament.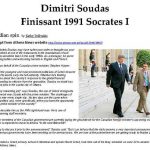 Dimitri Soudas, 1991 graduate of Socrates was communications director and adviser to Prime Minister Stephen Harper. He is currently the executive director of communications of the Canadian Olympic Committee.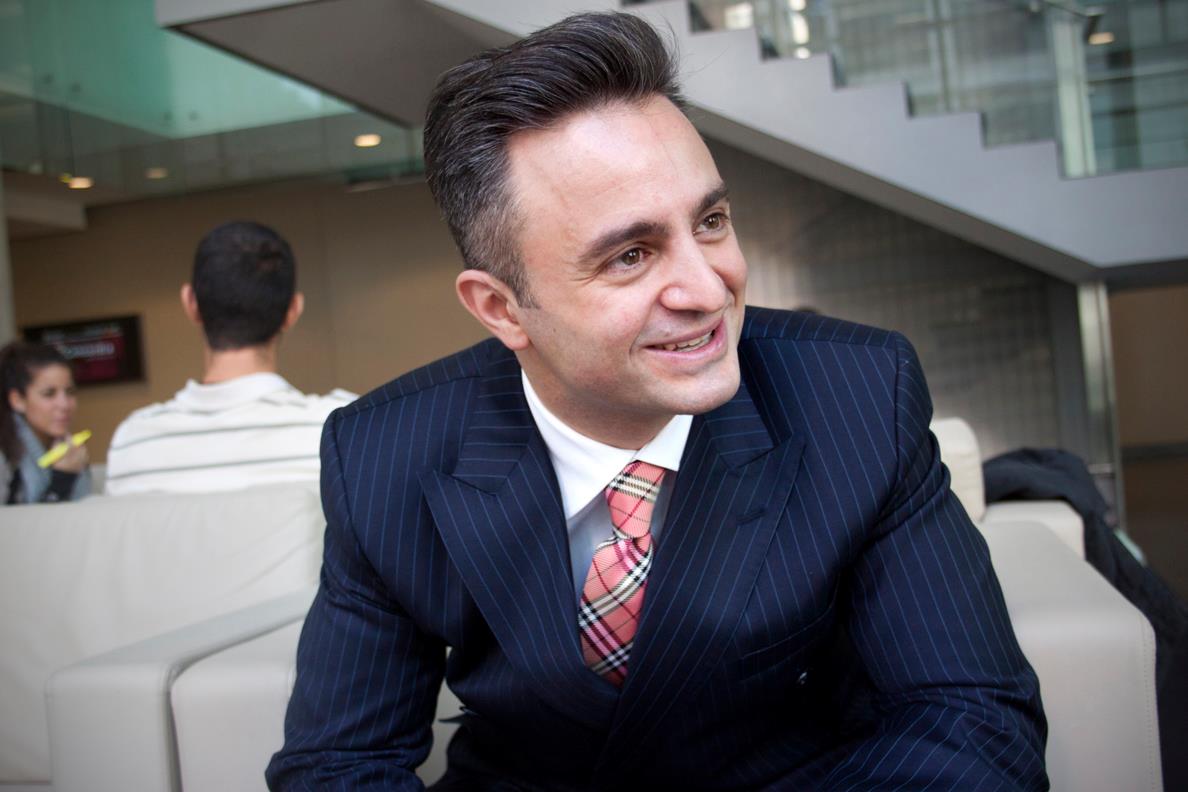 John Vongas, 1986 graduate of Socrates, after several years in the corporate world, he decided to switch gears and enter academia. In 2015, he won the Dean's Award for Teaching Excellence at Concordia.