In order to continuously guarantee the safety of our students and that of the members of our school teams, the Socrates-Demosthenes School organized a " Lockdown " training last Friday.
This training was held during the pedagogical day, at the Hellenic Community – Adrian Maris Room. Were present, the director general, the administrative team of the schools, the teachers, the lunch supervisors, as well as the extracurricular animators.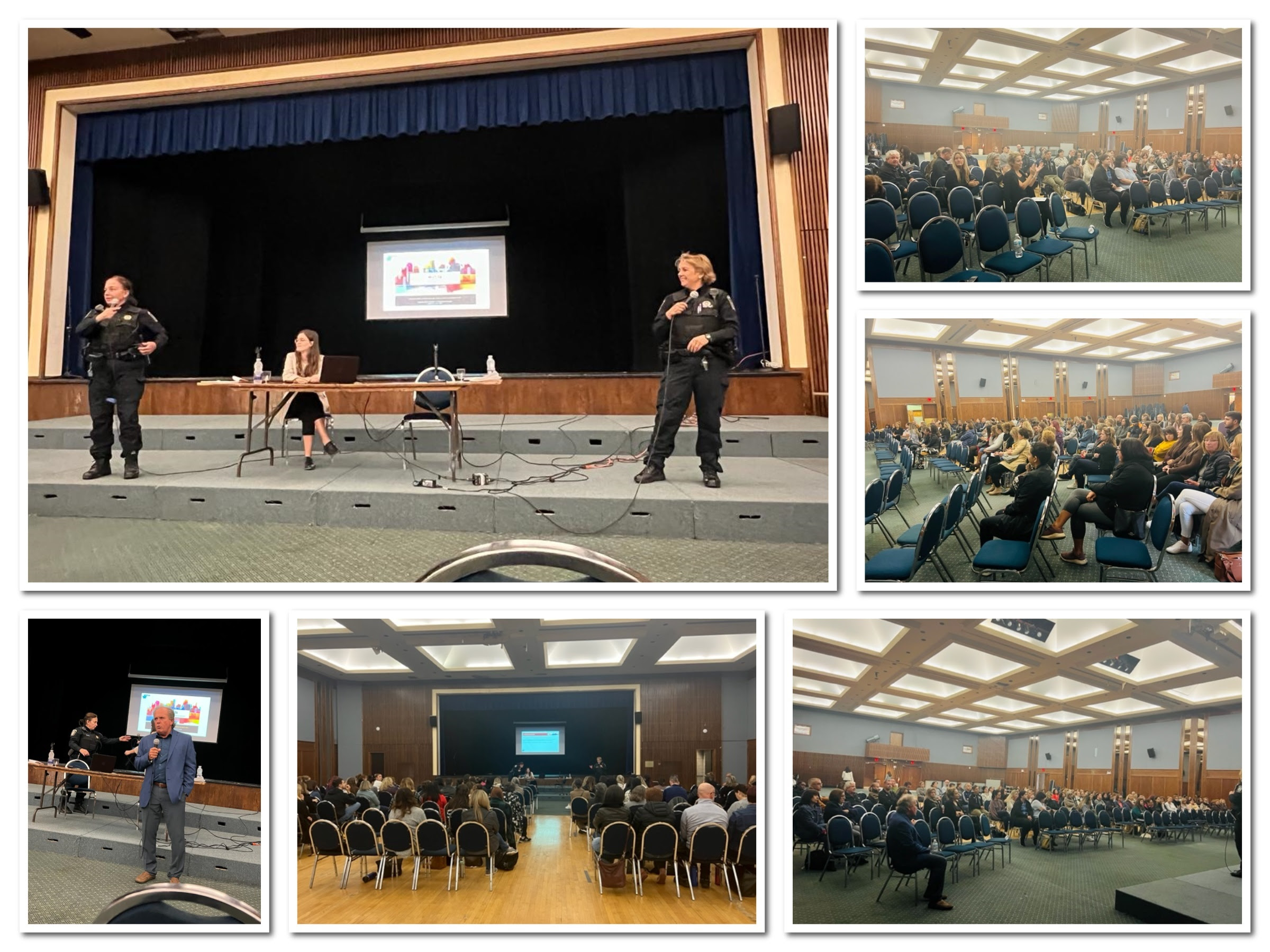 It was an excellent training given by two fascinating socio-community officers from Côte-Des-Neiges: Pallotta Anna and Kraska Elisabeth. The main objective was to sensitize the educational staff on the measures and the instructions to follow in the event of intrusion into the school.
The practical instructions given revolved around three actions: Flee – Barricade – Fight.
The officers gave the entire team the opportunity to ask questions, to better understand the new harmonized protocol put in place by the police services to support schools in the event of an intrusion.
This training was the last given to our School by our two officers who will retire at the end of the year.  We took the opportunity to thank them for their availability for several years and to show them our gratitude by offering them two magnificent bouquets of flowers.
Happy retirement to agents Pallotta Anna and Kraska Elisabeth!