Graphic design: Guillaume Leblanc
Areus Athletics Club of the Socrates-Demosthenes School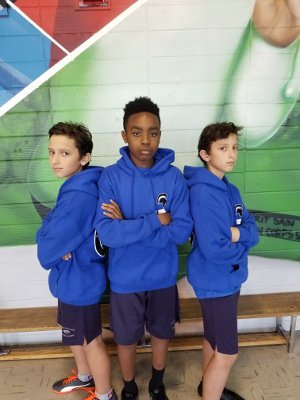 Team: Eric Bouchard (Head Coach) Anthony Papai (Benjamin Category Athlete) Nasir Pierre (Junior Category Athlete) Liam Papai (Junior Category Athlete)
History:   In the summer of 2018, the Socrates-Demosthenes School formalizes the creation of the Areus athletics club and obtains its official affiliation to the FQA. Areus starts its operations for the 2018-2019 season with 3 students from its secondary program. The image and slogan of our team "United, to the end! Reflect our historical heritage and the values of our School and our community.
Mission:   Promote athletics in our community and give our athletes, boys and girls, the necessary skills to practice this sport.
Training and competitions:    Training sessions are held twice a week.  Athletes are entitled to physical preparation and technical instruction in the disciplines they have chosen to prepare them for the competitions of the season.
Stay tuned for more information on our evolution and our upcoming results!