Christmas is very important for all members of the Socrates-Demosthenes School family. Our campuses therefore celebrated this year, in their small bubbles with lots of holiday spirit! Here's how it went:
Demosthenes:
All the students were in the schoolyard, in their bubbles, to warmly welcome Santa Claus. Click here to see.
Olaf, Rudolph and Santa Claus took the time to make a stop at Demosthenes to see the students and wish them Happy Holidays.

Socrates IV:
A bright and festive Christmas 2020 that will be remembered for a long time. The parents' committee surprised young and old by decorating the grounds at the student's entrance and offering them a gift from Santa Claus.
.


The school children were able to attend a play presented by the grade 5-6 class, Witches Who Didn't Like Christmas. Songs, poems and dances animated each of the classes.
The Seek & Find Pajama Christmas Special will take place virtually on December 23 for the whole school to celebrate together.
Socrates III:
Christmas baskets were prepared for poor families in collaboration with La Maison Bleue. Each class has been matched with one of these families. We collected food, toys, clothing and gift cards for ten families.
On Saturday December 19th our parents and our students delivered the baskets to the families. Thank you to all of our volunteers and to the parents who, once again, participated in this incredible project.
We also celebrated at Socrates III, of course. The students first worked hard to prepare decorations.
And then each bubble celebrated!
Socrates II:
Letters to Santa Claus, games in the snow, delicious meals and wonderful decorations made all the people of Socrates II feel alive with the joy of the holiday season.
Socrates V:
Last but not least, here are the Christmas celebrations at the Socrates V campus and its Annex.
Multicolored decorations, songs on the stage, pajama breakfast and a visit from Santa Claus: the joy was there.
Happy Holidays everyone!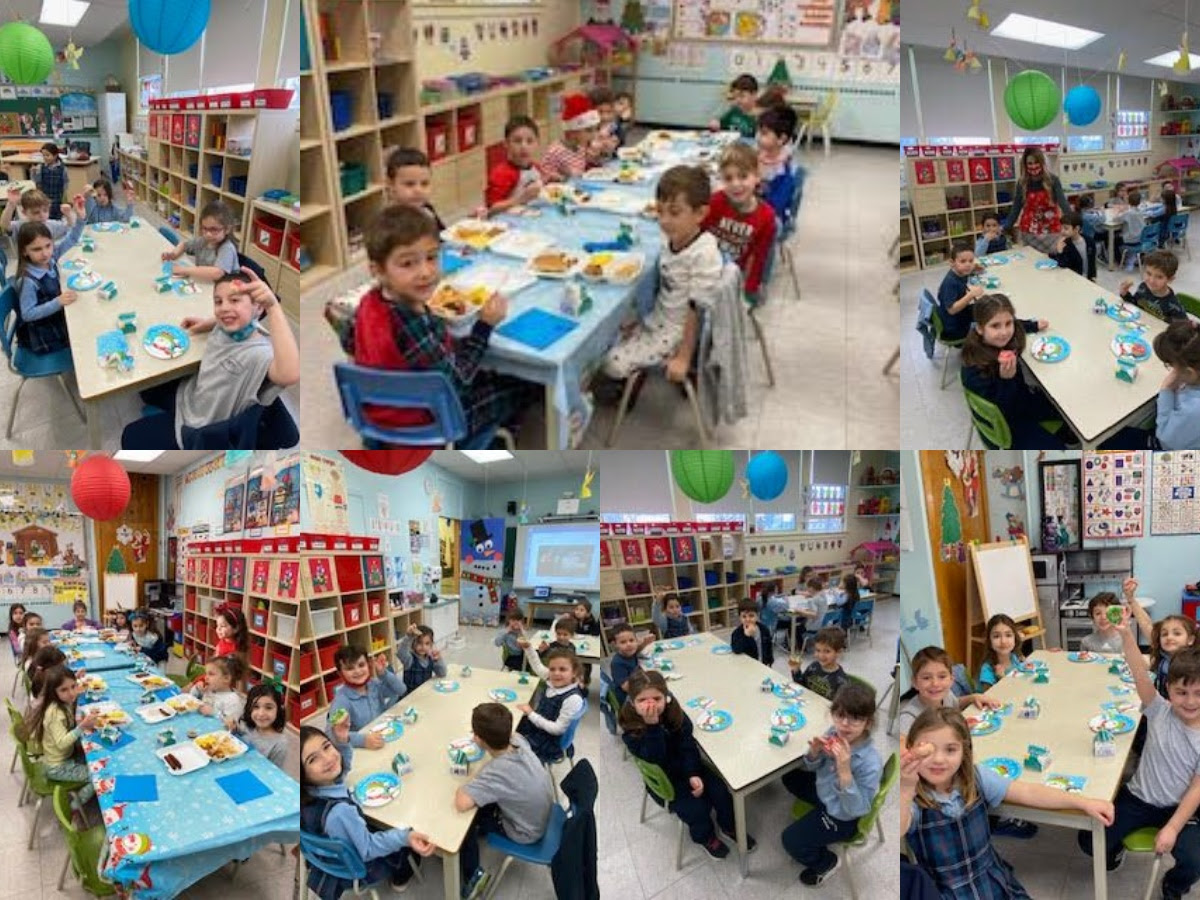 A Christmas full of light and a Happy New Year 2021 to you all!
Socrates-Demosthenes School