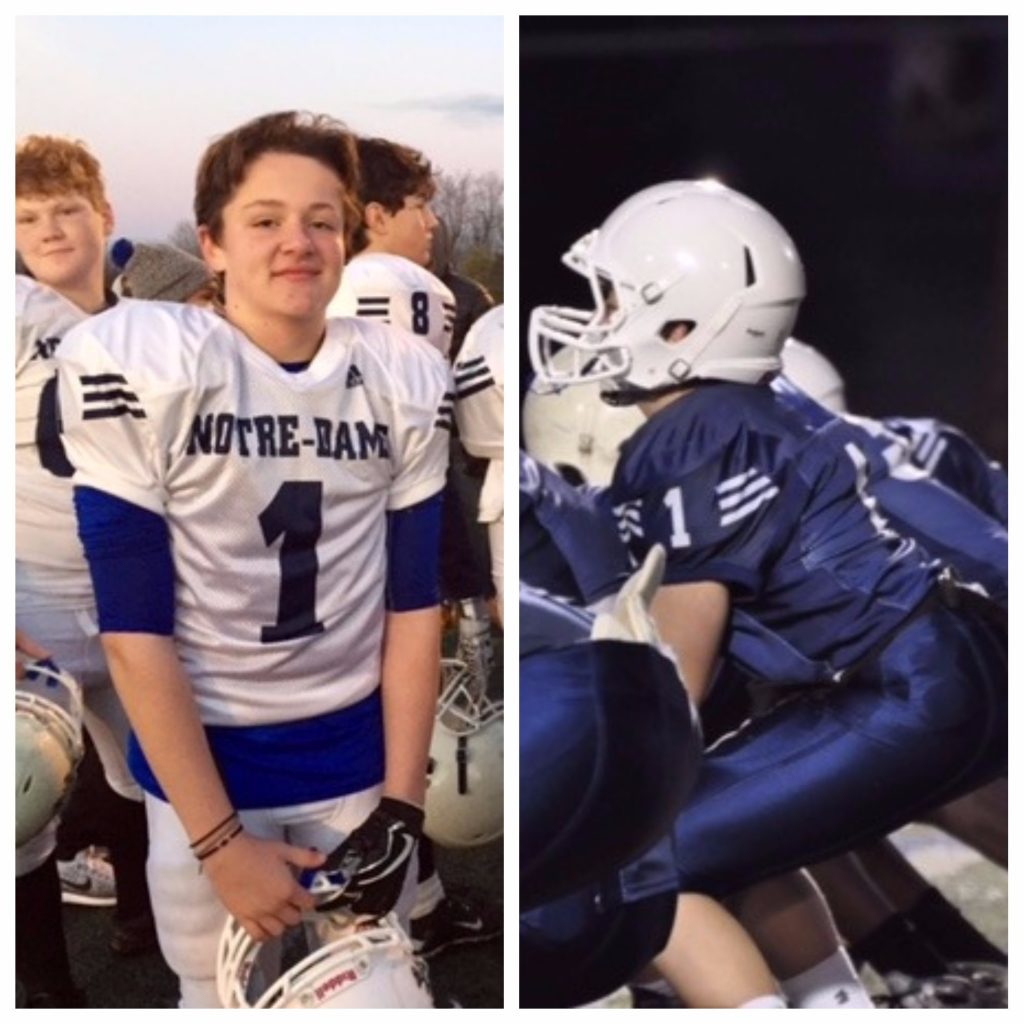 Dionyssios Stamiris is a graduate of the Socrates-Demosthenes School. Everyone calls him Danny.
We have just heard from his parents, Persi and Tom, and this news is excellent.
Danny now attends Notre Dame College. He is perfectly comfortable with the heavy workload and gets excellent grades. He even finds ways to be part of the football and soccer teams, with several training sessions a week.

Persi and Tom consider that it is the Socrates-Demosthenes program  has prepared their son well enough to be able to reach his high school goals and they are thrilled to inform you of this.
We thank them warmly for their testimony while wishing Danny to continue on his great momentum in his studies.
The Socrates-Demosthenes School