Deux des vedettes de la très populaire série de la télévision grecque Brousko, Andreas Georgiou et Koulis Nikolaou ont pris la scène le 24 juin dernier au profit de l'École Socrates-Démosthène.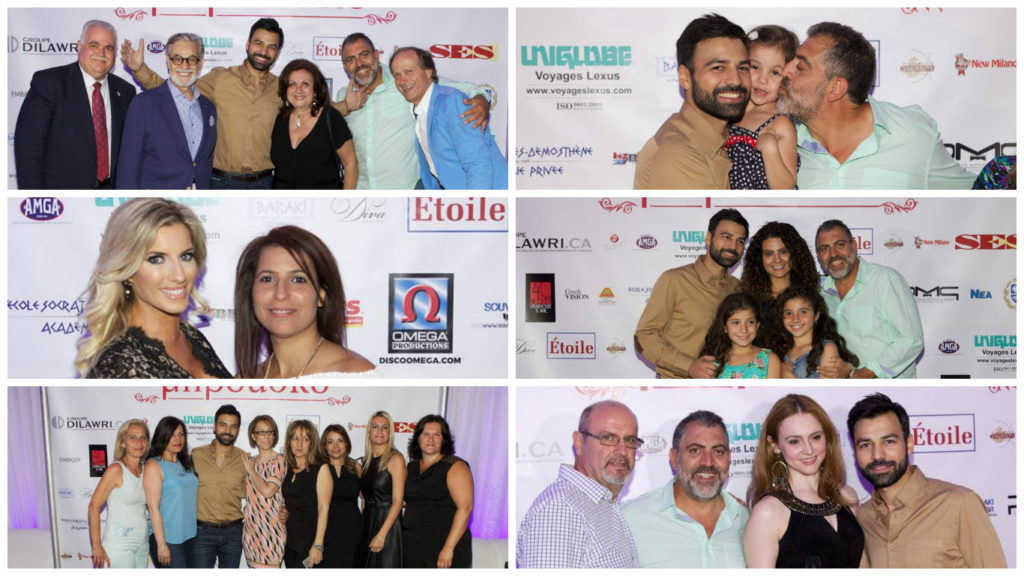 L'événement a rapporté plus de 20 000 $ à l'École et l'auditoire en joie a beaucoup apprécié les danses de nos élèves et le charme fou des invités d'honneur.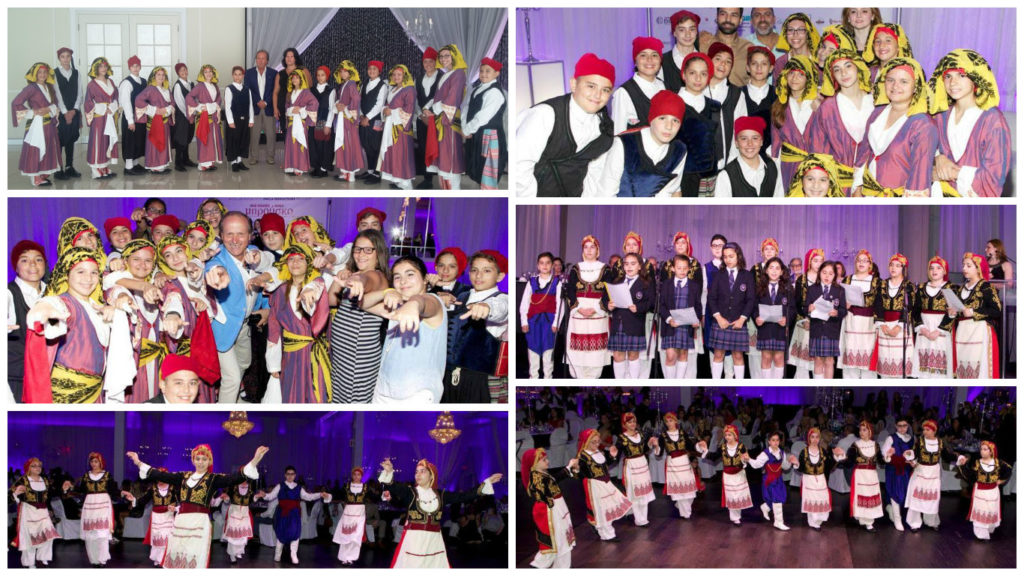 Le directeur de l'École Socrates-Démosthène a remercié chaleureusement toues les personnes qui ont si bien travaillé à organiser la soirée par un discours dont vous trouverez le texte ci-dessous.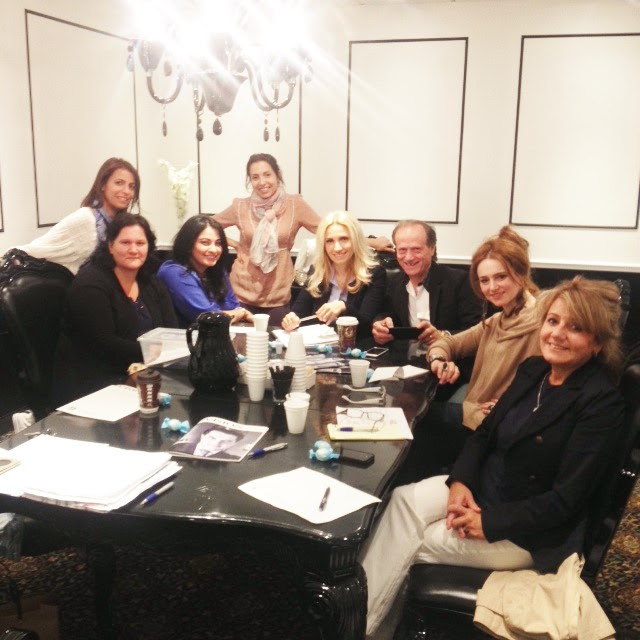 Suivez le lien suivant pour voir une vidéo sur Brousko! – l'événement, produites par Zoume Montréal.
Merci!
L'École Socrates-Démosthène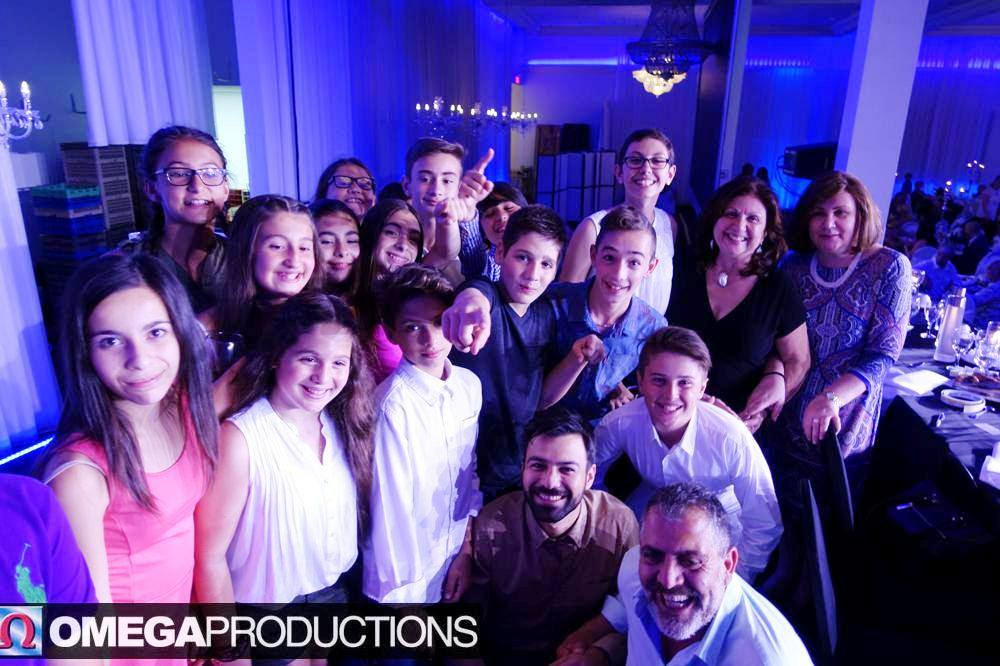 Le discours de Monsieur Chris Adamopoulos
C'est drôle de voir comment un bon vin peut rassembler les gens. Et, dans ce cas-ci, un bon vin grec a réuni beaucoup d'entre nous pour la première fois avec un objectif commun : aider à soutenir le joyau de notre Communauté, l'École Socrates-Démosthène.
Lorsque George Papadakos nous a d'abord contactés il y a deux mois avec cette idée folle, qu'il appelait simplement Brousko, il était extrêmement inquiet, ne sachant à quoi s'attendre de la Communauté hellénique du Grand Montréal ou de notre École. Mais il a suffi d'une rencontre avec le président, M. Nicholas Pagonis, et la suite, comme on dit, appartient à l'Histoire.
Brousko était une nouvelle forme de promotion et de collecte de fonds pour notre École et, en vérité, nous étions aussi un peu appréhensifs. Pourtant, même si l'événement est tombé sur un long week-end de congé, même si l'École était déjà fermée pour l'été, même si nous avions épuisé la plupart de nos ressources, grâce à la bonne volonté et l'engagement au-delà de l'appel du devoir, un bel événement a été organisé, et l'École Socrates-Démosthène en a bénéficié dans le processus.
Il y a beaucoup de gens qui ont rendu tout cela possible et nous sommes reconnaissants à chacun d'eux. Je veux commencer par remercier le comité d'organisation qui a été mis en place et qui comprenait: Aphrodite et George Papadakos, Angela Xenakis, Sylvia Petridis, Katherine Divolis, Afrodite Batsakis et nos deux précieux parents bénévoles, Denise Elefteratos et Dimitra Bakalis. Mais d'autres ont travaillé dans les coulisses, comme, entre autres, Georgia Tsakalis et Angie Purcell.
Nous tenons à remercier notre talentueux pianiste, Petros Pilarinos qui a magnifiquement coordonné notre petit groupe de chanteurs, et nos professeurs de danse à qui nous devons les superbes performances de nos élèves qui bien sûr méritent des félicitations.
Nous tenons à remercier les médias qui ont couvert l'événement pour l'excellent travail qu'ils ont fait. Et que dire de Sylvia Petridis qui animait l'événement et a contribué à le rendre mémorable et agréable? Nous la remercions grandement. Bien sûr, notre gratitude va à tous ceux et celles qui ont acheté un billet pour rencontrer et saluer les artistes de Brousko.
Plus important encore, nous tenons à remercier tous ceux qui ont gracieusement fait des dons directs à l'École à travers cet événement.
Et nous avons, bien sûr, Andreas Georgiou et Kouli Nikolaou, nos deux remarquables étoiles de la série Brousko. Que peut-on dire au sujet de ces deux artistes qui ont fait cet effort incroyable de venir de la Grèce? Ils ont été le clou du spectacle et nous en sommes tous très fiers.
Enfin, nous voulons mettre en évidence les deux personnes très spéciales qui ont rendu tout cela possible : George et Aphrodite Papadakos, autrement connus comme Monsieur Relations publiques et Madame Administratrice. Notre École fait de son mieux pour assurer que la jeunesse intègre bien dans la société québécoise, tout en maintenant leurs racines helléniques à travers l'éducation. Mais nous ne sommes pas les seuls à travailler à cela. George et Aphrodite, à leur façon, à travers la musique et la danse ont continué cette entreprise avec les adolescents et les jeunes adultes et nous devons tous reconnaître ce fait. Bravo, Aphrodite et George.
Nous sommes certains que ce nouveau partenariat ira loin.
Je vous remercie.
Mr. Chris Adamopoulos' speech
It's funny how a good wine can bring people together. And in this case a good Greek wine brought many of us together for the first time for one common goal – to help support the so-called gem of our Community, École Socrates- Démosthène.
When George Papadakos first contacted us about two months ago with this crazy idea, that he simply called Brousko, he was extremely apprehensive, not knowing what to expect from the Hellenic Community of Greater Montreal or from our School. But all it took was one meeting with the President, Mr. Nicholas Pagonis, and the rest as they say, is history.
Brousko was new promotion and fundraising ground for our School and the truth is we were also a little apprehensive. Yet even though the event fell on a long holiday weekend, even though the School was already out for the summer, even though we had exhausted most of our resources, because of goodwill and because of commitment beyond the call of duty, a beautiful event was staged with École Socrates-Démosthène benefiting in the process.
There are a lot of people that made all this possible and we are grateful to all of them. I want to start by thanking the organizing committee that was set up and which included: Aphrodite and George Papadakos, Angela Xenakis, Sylvia Petridis, Katherine Divolis, Afrodite Batsakis and our two precious volunteer parents Denise Elefteratos and Dimitra Bakalis. But there were others that worked behind the scenes and include Georgia Tsakalis and Angie Purcell.
We want to thank our talented pianist, Petros Pilarinos who beautifully coordinated our little group of singers, and our dance instructors that assured altogether the magnificent performances of our students who, of course, deserve congratulations.
We want to thank the media that covered the event and for the great job they did. We cannot say enough about Sylvia Petridis who animated the event and helped make it so memorable and enjoyable, and we thank her greatly for it. And of-course we need to thank everyone that purchased a ticket to meet and greet the star performers from Brousko.
Most importantly we want to thank all of those who graciously donated through this event directly to the School and they include:
And then we have Andreas Georgiou and Kouli Nikolaou, our two knock-out stars from the Brousko series. What more can be said about these two performers who made this incredible effort to come over from Greece and who literally stole the show and made all of us very proud.
Finally, we want to highlight the two very special individuals that made all this possible, George and Aphrodite Papadakos, otherwise known as Mr. PR and Mrs. Administrator. Our schools do their very best to assure youth integrates well in Quebec society while maintaining their Hellenic roots through education. But we are not alone in this effort. George and Aphrodite, have through music and through dance and their very own special way, continued this endeavor with teenagers and young adults and we all need to recognize this. Bravo George and bravo Aphrodite.
We are certain that this new partnership will go a long way.
Thank you
Mille mercis à nos commanditaires :
Jean Langevin, du Mercedes-Benz et du Groupe Dilawri
Julio di Mino, de Plaza Antique
Steve Gentile, du Groupe Madison
Ihab Hanna, de UNIGLOBE Voyages Lexus
Chris Konstantopoulos, des Industries Park X
Marco Morena, du Groupe Plaza Management
John Provatopoulos, du Souvlaki Bar
Alex Trichas, de Pièces d'auto Dorval