On Sunday, January 29th, 2017, the RBC Tastes and Traditions event, organized by the Greater Montreal Hellenic Community Fundraising Committee with the Greater Montreal Associations, took place with perfect Mediterranean perfection in the reception halls of the Château Royal.
More than a thousand visitors had the opportunity to taste dishes from all over Greece, cheerfully comparing the delicious merits of Cretan goat pilaf (a favorite), Macedonian cheese tart, Dodecanese baked fish and Pontian soup, to name but a few. For five hours, dozens of volunteers cooked and served countless meals that were the delight of all.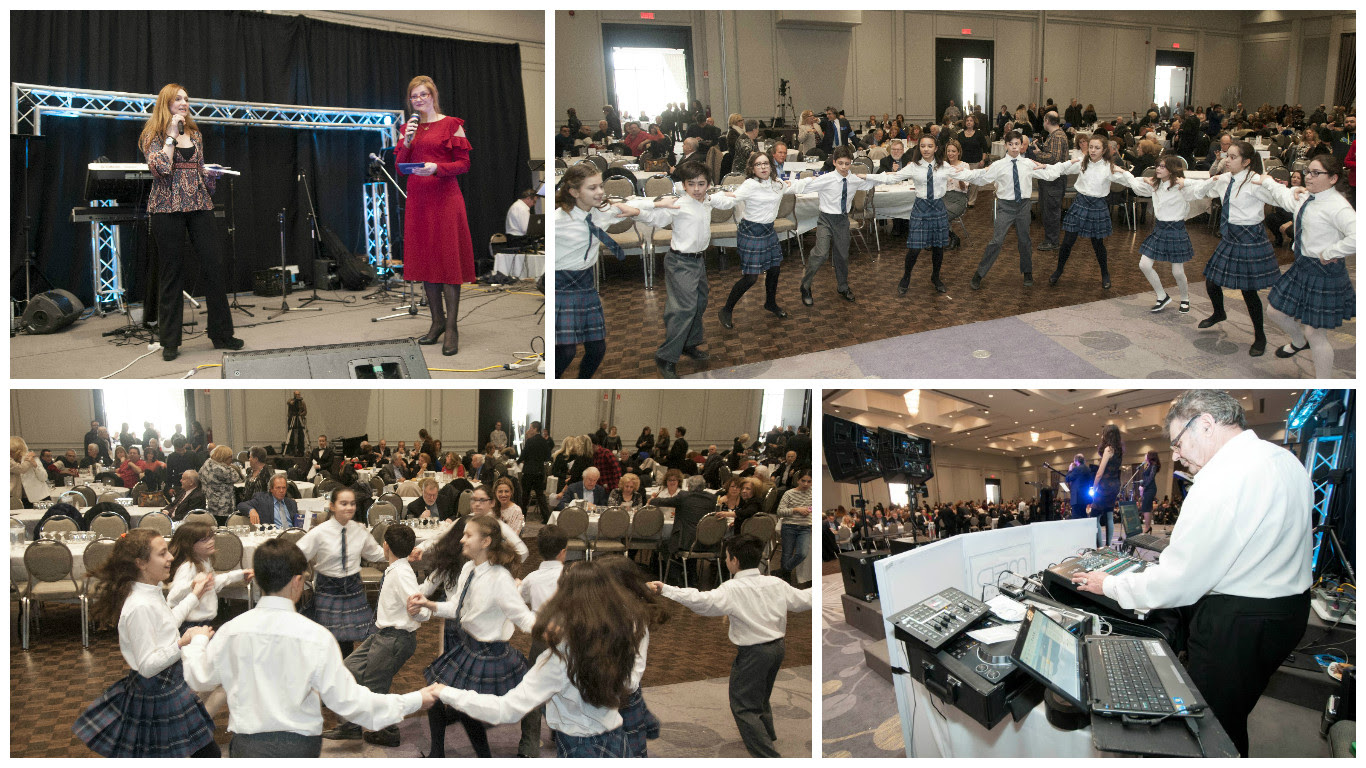 During the tasting, the eyes and ears were delighted by the Greek music played live and the performance of several dance groups. Our favorites were, of course, the students of the Socrates-Demosthenes School who were enthusiastically applauded by the public. And let us not forget to mention the energetic and sympathetic animation of Maria Kyriacou and Sylvia Petridis.
The Director General of Socrates-Demosthenes, Chris Adamopoulos, made a heartfelt speech that began by highlighting the remarkable work of the many volunteers and the administration of RBC Flavors and Traditions starting with its President, Mr. Tassos Xipolikakis.

A commemorative plaque was handed to Tony Loffreda, Vice-Chairman of the Royal Bank Wealth Management and a great philanthropist, by none other than Senator Leo Housakos. Andy Crillis, Executive Vice-President of the Hellenic Community of Greater Montreal, represented its President, Nicolas Pagonis. Many representatives of the municipal, provincial and federal political scenes were present for the occasion.

We would like to thank all the people who made this magical moment possible, especially Tony Loffreda of the Royal Bank, and Vasilis Zannis of Château Royal, who graciously offered his rooms for the day.  A special thanks to all the wonderful volunteers who made this event a big success!
See you next year!

Photos de Harry Babaroutsis
L'École Socrates-Démosthène