The Socrates Educational Foundation donates a sum of money to each of the Socrates-Démosthène School campuses, in proportion to the number of students, to enable them to offer a special activity to students.
The Socrates II and Socrates III campuses organized Christmas lunches, to the delight of the children. Below you will see their thanks and the activities in question.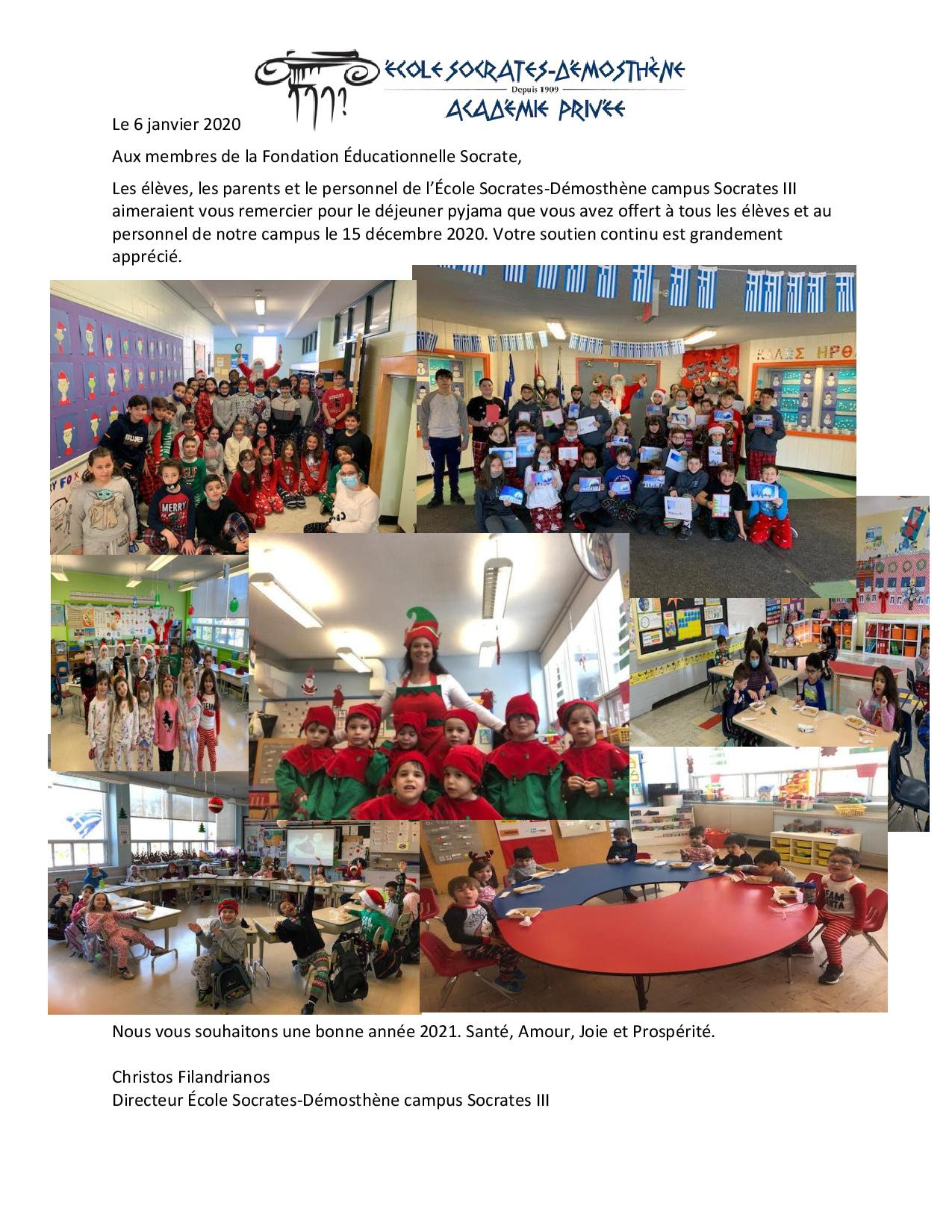 Dear President and Members of the Socrates Educational Foundation,

Happy New Year, Χρόνια Πολλά.
We want to thank you from the bottom of our collective hearts for providing us with this beautiful breakfast and cupcakes!

We appreciate it and everything you do for our School and Community.

Best Regards,

Georgia and the PC of Soc II