The Third Telemarathon of the Fundraising Committee of the Hellenic Community of Greater Montreal is a three-hour television program organized in support of our only trilingual school, the Socrates-Démosthène School, and Saturday's complementary schools. By supporting our schools, we support the survival of the Greek community of Greater Montreal.
The show will air on Odyssey TV Network (OTN) coast to coast, across Canada, on Sunday, January 27, 2019 (Part 1) and Sunday, February 3, 2019 (Part 2).
Come participate in Télémarathon, you will be warmly welcomed:
SUNDAY, JANUARY 27, 2019
HELLENIC COMMUNITY CENTER ADRIAN-MARIS
5757 WILDERTON, MONTREAL
3:30 to 6:30 pm
The doors will open at 1 pm
Make your donations now:
– by calling 514-738-2421, extension 114 or
– by credit card or PayPal at www.hcgm.org and on our Facebook page or
– in person at the Community Center on the day of the broadcast.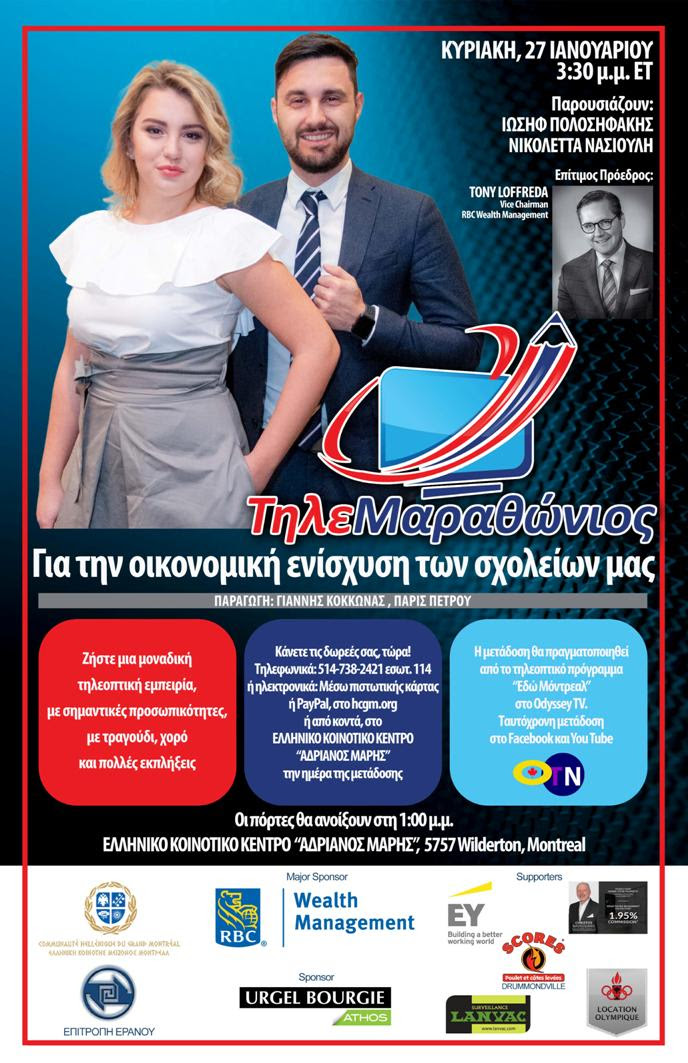 Hope to see you there!
The Socrates-Démosthène School