We can't go to the sugar shack because of the pandemic! Never mind! A sugar shack comes to  Socrates V, the Annexe, and Demosthenes, with kind people, music and, above all, delicious treats!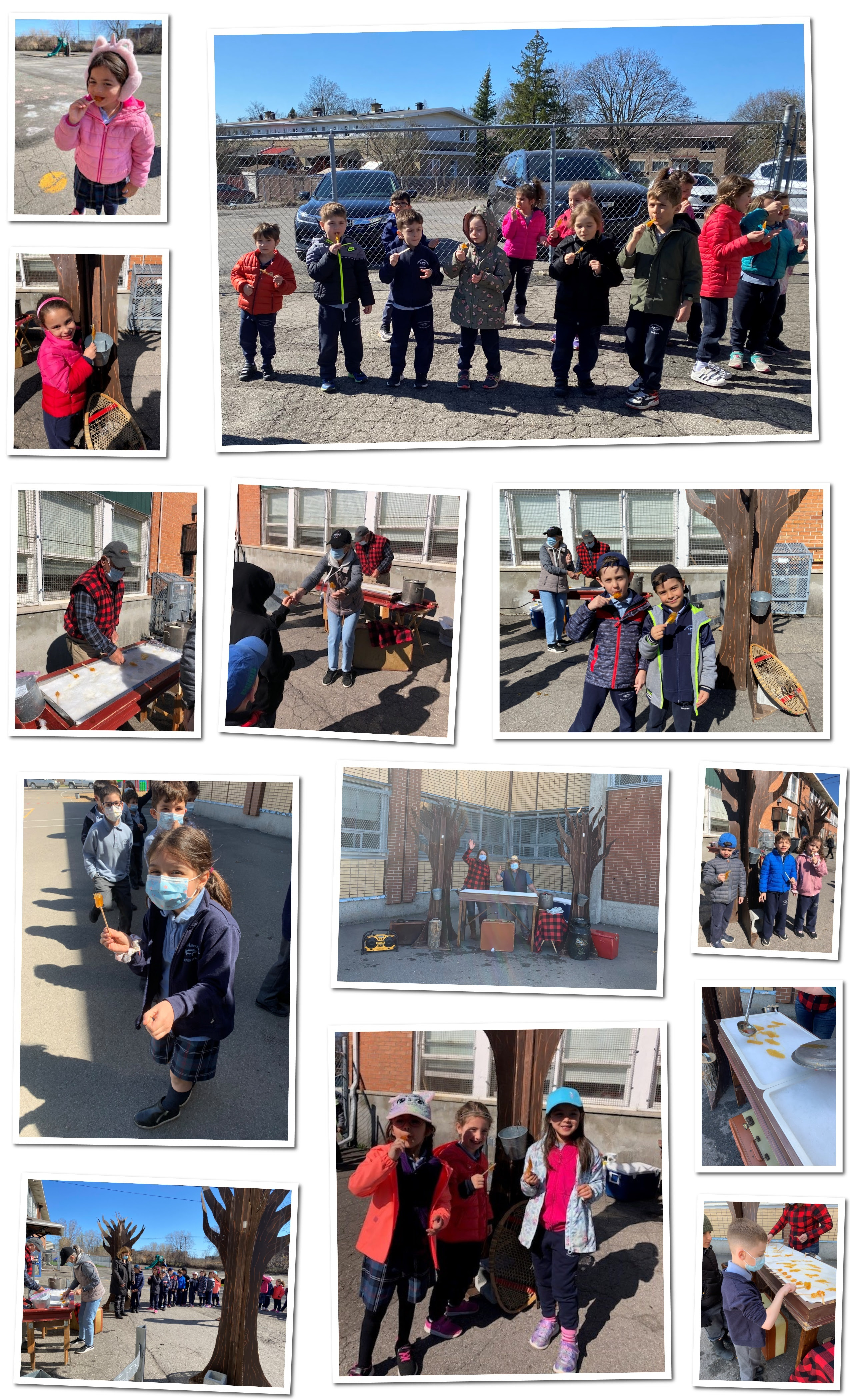 The students and their teachers were able to taste maple taffy under a brilliant spring sun. A big thank you to the Parents Committee of Socrates V who made all this possible!
---
At the Demosthenes campus, the sugar season is more delicious than ever this year!
Our students and teachers participated in a memorable experience … our sugar shack tradition! A traditional sugar shack menu was offered to everyone, and then the big favorite, maple taffy served on snow! A bag of treats has been specially prepared for everyone to take home!
A wonderful day organized by the Parents' Committee of the Demosthenes campus.
Bravo to everyone!
L'École Socrates-Démosthène