A great visit from the general assembly of the FEEP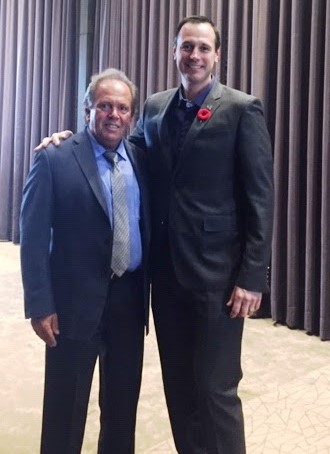 At the General Assembly of the Fédération des établissements d'enseignement privés du Québec (FÉEP), some 200 general directors of private schools across Québec were paid a visit by the new, recently elected Minister of Education, Jean-François Roberge. M. Roberge addressed the members present, reassuring them that private education, private schools and funding for them will remain stable with the new government. No more yo-yo funding for private schools.
The Minister also promised to review two very important files for private schools:
Funding for children with learning difficulties

Funding for new educational services (for us, it means hopefully funding for the High School).

Roberge sees private schools as an important option for parents. He is the product of the private school system and his children are part of it too.

The General Director, Chris Adamopoulos, had a chance to have a very pleasant discussion with M. Roberge about (of course) École Socrates-Démosthène of the Hellenic Community of Greater Montreal. M. Adamopoulos invited the Minister to come visit our School, in any of the campuses. He graciously answered that he would do his best.

The future looks promising for private schools in Québec and École Socrates-Démosthène will continue to be an important part of it.

The  Socrates-Démosthène school