The Cenotaph Wreath Laying Ceremony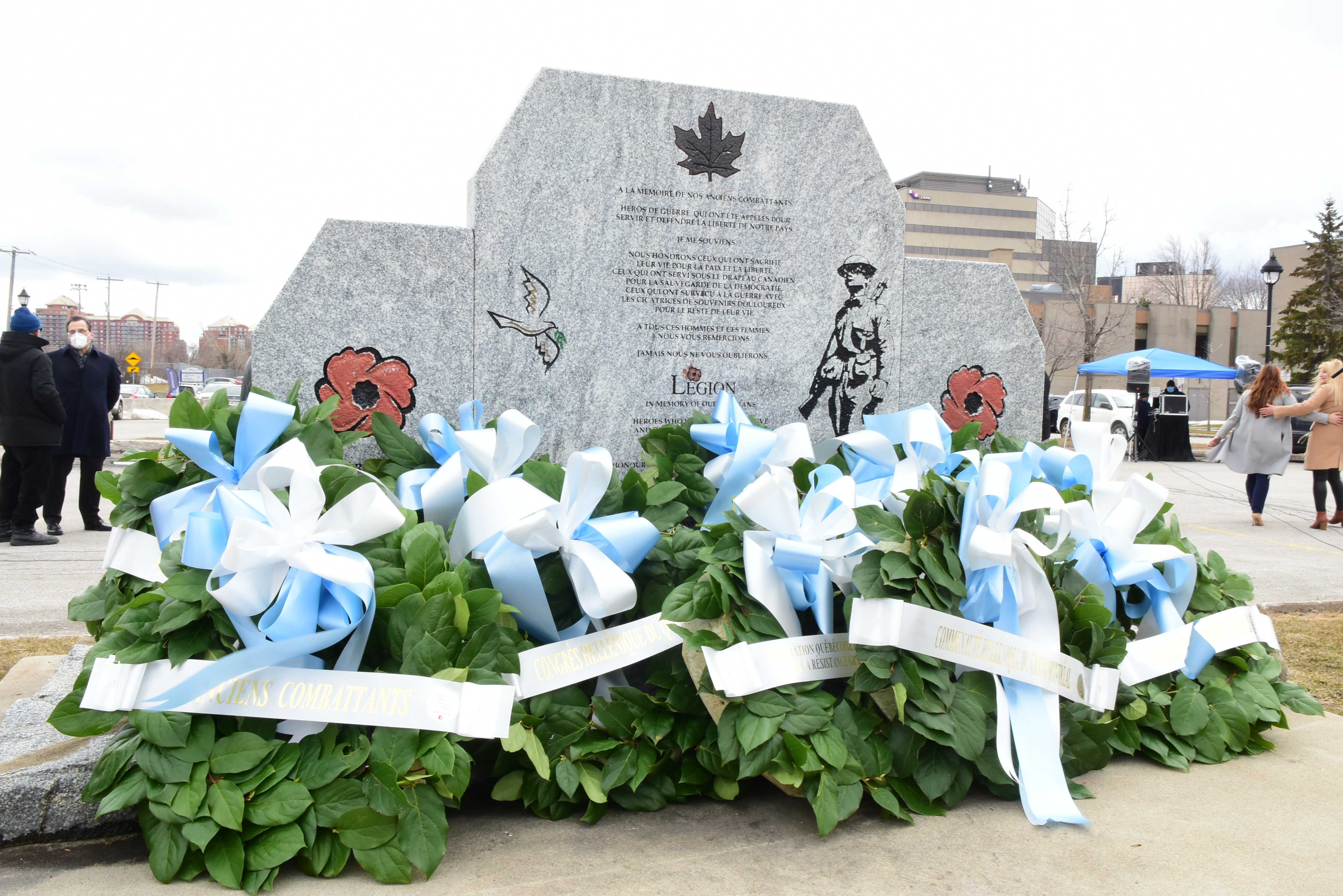 To celebrate the National Day of Greece, it is always vital to think of the people who came before us, and who worked and fought so hard for us, offering their lives to guarantee us a future. We went to lay flowers at the Cenotaph in Laval. A pensive and serene ceremony was thus shared between our students, directors, drummers and standard bearers, Bishop Iakovos, Mr. Michalis Gavriilidis, the Consul General of Greece in Montreal, members of the Hellenic Community of Greater Montreal, with their President Andreas Crillis, John Theodosopoulos, President of the Hellenic Congress of Quebec, and the eldest of our veterans, Mr. Menelaos Pavlides.
Political representatives were not left out, including Emmanuella Lambropoulos, MP for Saint-Laurent, Faycal El-Koury, MP for Laval-Les Îles, Annie Koutrakis, MP for Vimy, Christopher Skeete, MP for Sainte-Rose, Guy Ouellette, MP for Chomedey, Aglaia Revelakis, municipal councilor for Chomedey and Mary Deros, councilor for Villeray-Saint-Michel-Parc-Extension.
The parade
On the day of the parade, it was colder than in previous years, with some sunshine all the same. People of all ages and backgrounds, musicians, politicians, scouts, mascots, mums, dads, and, above all, many children came to celebrate the joy of Greek Independence.
The Honorable Mélanie Joly, Minister of Foreign Affairs, honored the event by accepting the title of Grand Marshal. Her Excellency Constantina Athanassiadou, Ambassador of Greece to Canada also honored us with her presence.
The Prime Minister of Canada, Justin Trudeau, was also there and delighted the crowd.
The Socrates-Demosthenes School was represented with energy and good humor by all our students from all campuses and our secondary school, with teachers and principals in support.
We want to express our gratitude to all the students, parents and, of course, all the schools for representing the Socrates-Demosthenes School so magnificently.
Our drummers obviously stood out proudly! Many thanks to their leaders and all our musicians.