After two years of low-key celebrations, Greek Independence Day activities have resumed. These celebrations began at the Socrates-Demosthenes School long before March 25th.
Students and teachers worked together to create an unforgettable show at each campus. There were hours and days of preparation and rehearsals.
Each of the campuses was able to amaze its spectators with moving performances, with magnificent energy and, above all, with groups large and small who had much to celebrate.
We present here a snapshot of these wonderful moments on stage composed of songs, dances and various other performances, as well as parades in the schoolyard and/or around the school.
Socrates II:
To see a great video of all campus activities, click here.
Socrates III :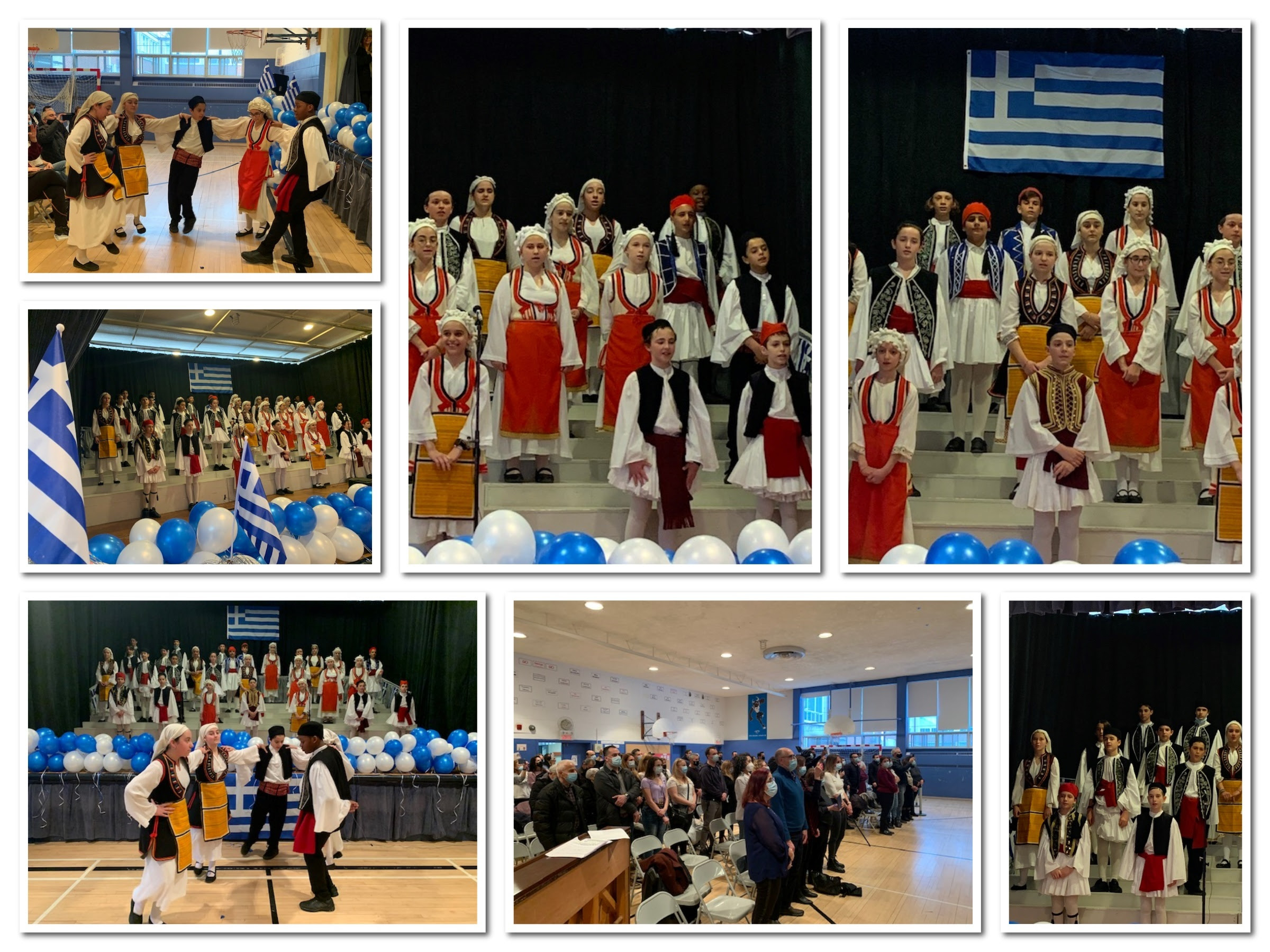 Socrates IV :
To see a great video of this campus' activities, click here.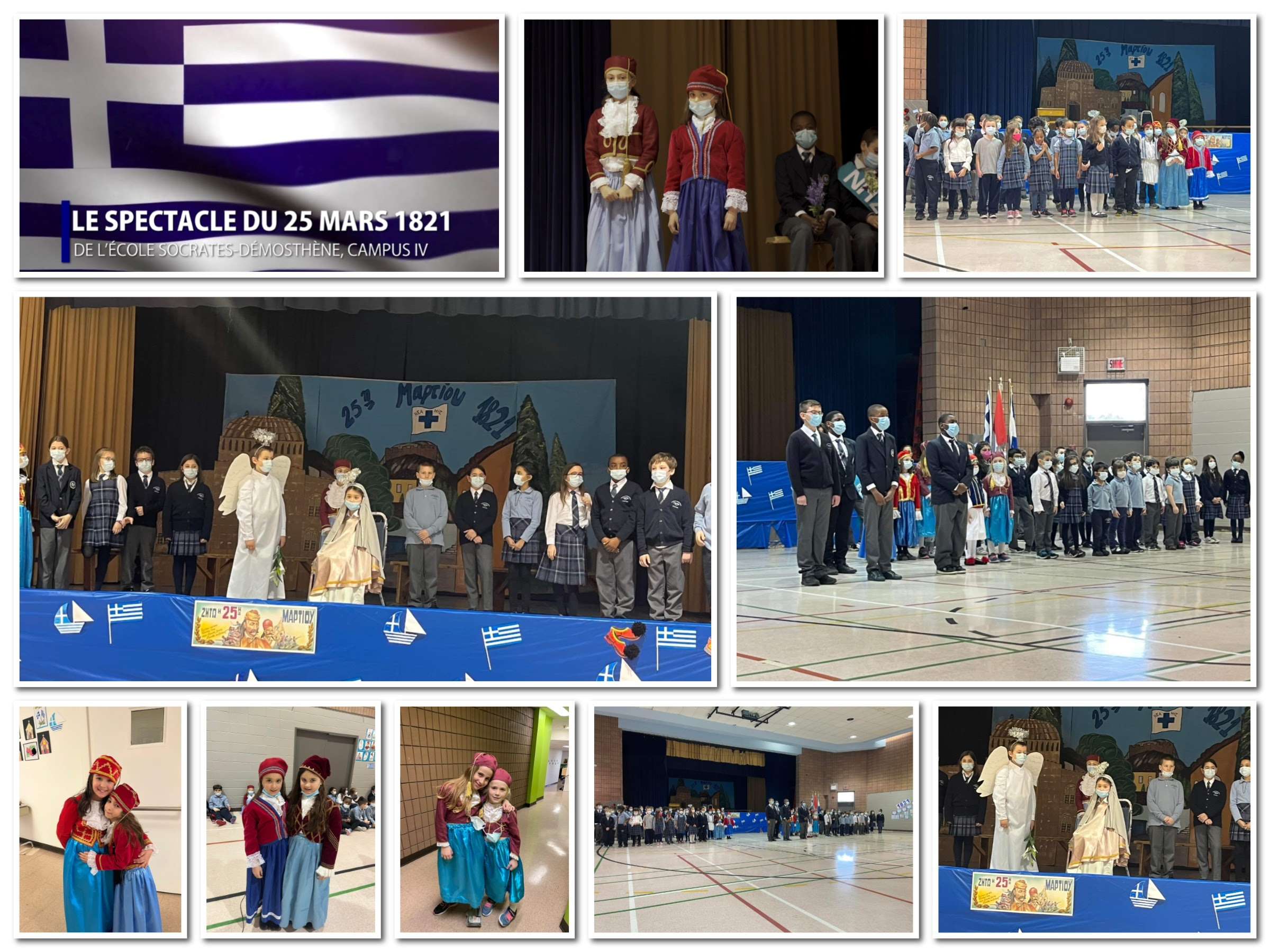 Socrates V :

Démosthène :

All the celebrations ended with a community gala held in the great hall of the HCGM.
Our students, were able to enhance this dinner by offering magnificent performances for the many guests to enjoy.
We are extraordinarily proud of our students and the school teams who have guided them so well. Many thanks to them, as well as to all the parents and volunteers who, as always, proved to be indispensable.
We would also like to thank our favorite videographer, John Vassiliou, to whom we owe these splendid videos!