An invitation from the Impact to the CHGM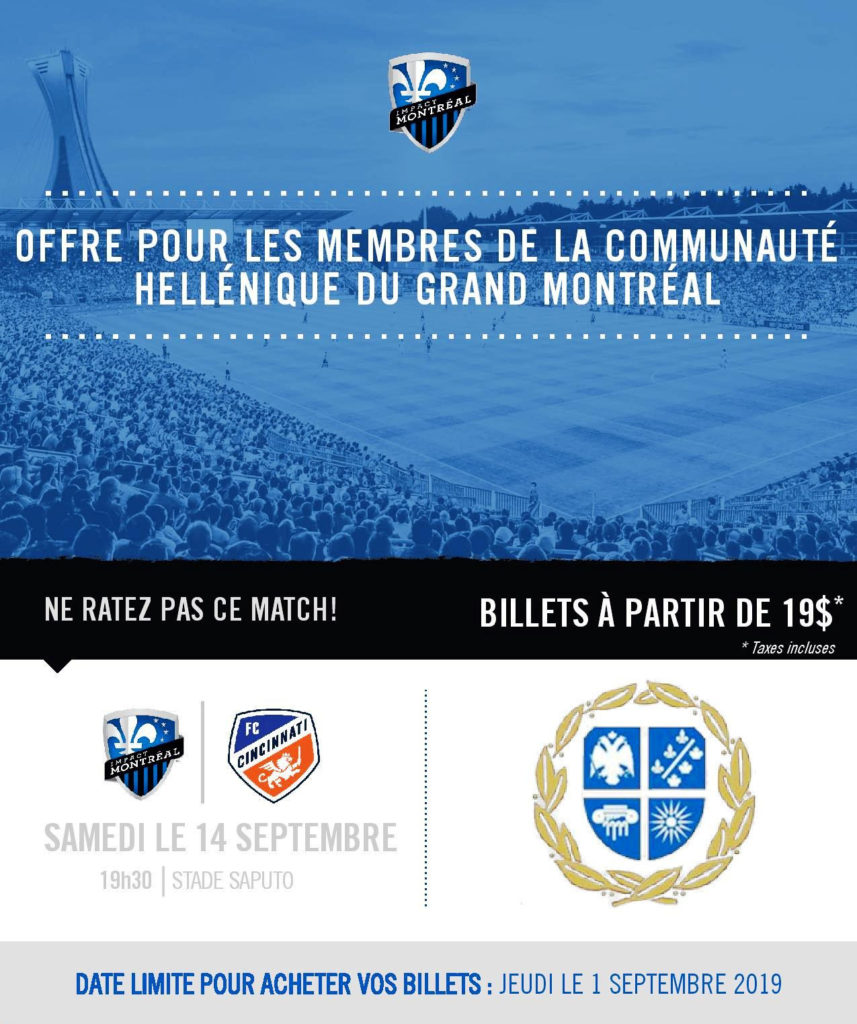 For the second year in a row, you are invited to the Greater Montreal Hellenic Impact-Communauté soccer event. This part will take place on Saturday, September 14th at 7:30 pm. There is a choice among the sky blue, gray or white sections. For every ticket sold, $ 2 will be returned to the Socrates-Demosthenes School.
For tickets please click here.
Hope to see you there!
The Socrates-Demosthenes School