The Areus athletics club of the Socrates-Demosthenes School reached an important plateau in its short life on December 21st, in Sainte-Thérèse.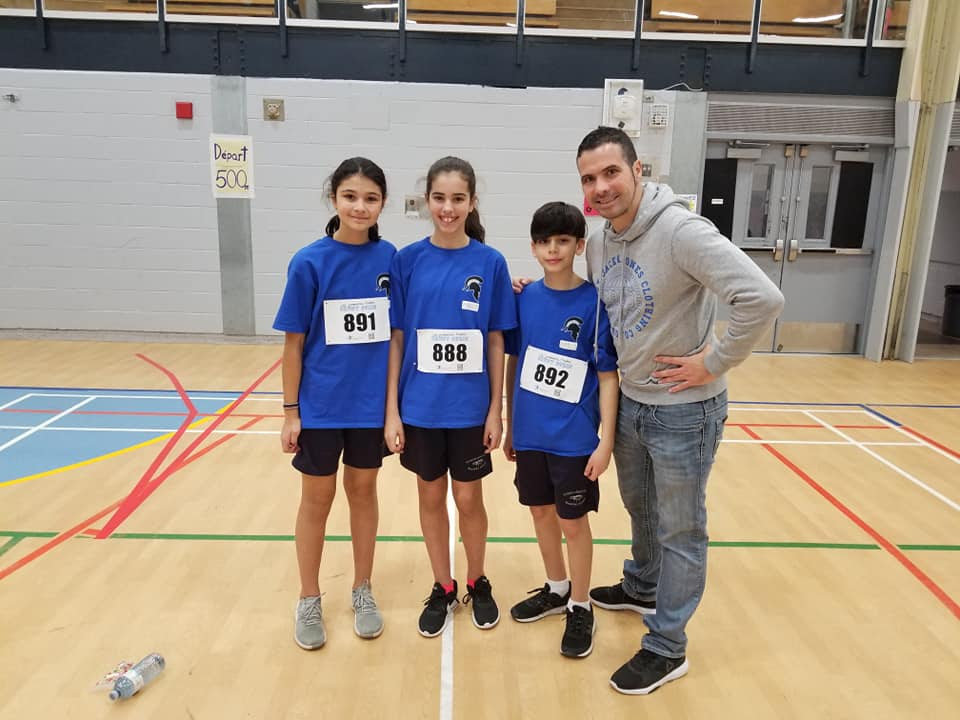 The 100th podium in its history!
Indeed, the 4 athletes present at the Sainte-Thérèse competition won 9 podium wins to bring the team total to 101.
William Karras : best athlete is his category (3rd time this year).
Chrisoula Argiropoulos : shot put and personal best (9 m 69).
Katerina Stathopoulos :  shot put and personal best (8 m 32).
Xander Theodossakos : 500 m run.
Congratulations to all Areus athletes!
We are proud of you!
Socrates-Demosthenes School