Dear parents,
A normal back to school for the fall was announced … with the necessary hygienic precautions.
Following today's press conference by the Minister of Education, Mr. Jean-François Roberge, you will find below a letter from Mr. Roberge addressed to you as well as a document on the return to school, for the 2020-2021 school year.
We will keep you informed, of course, as more details are brought to our attention.
Thank you.
Socrates-Demosthenes School
---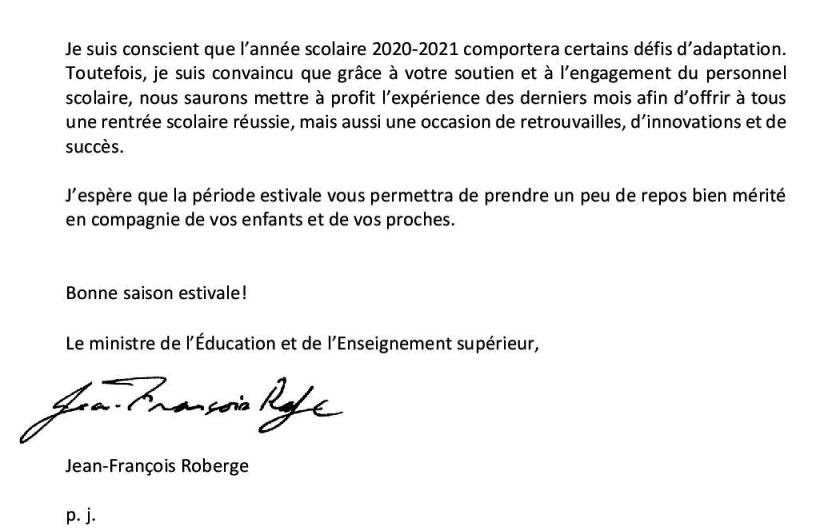 ---