Haris Lempidakis visits the CHGM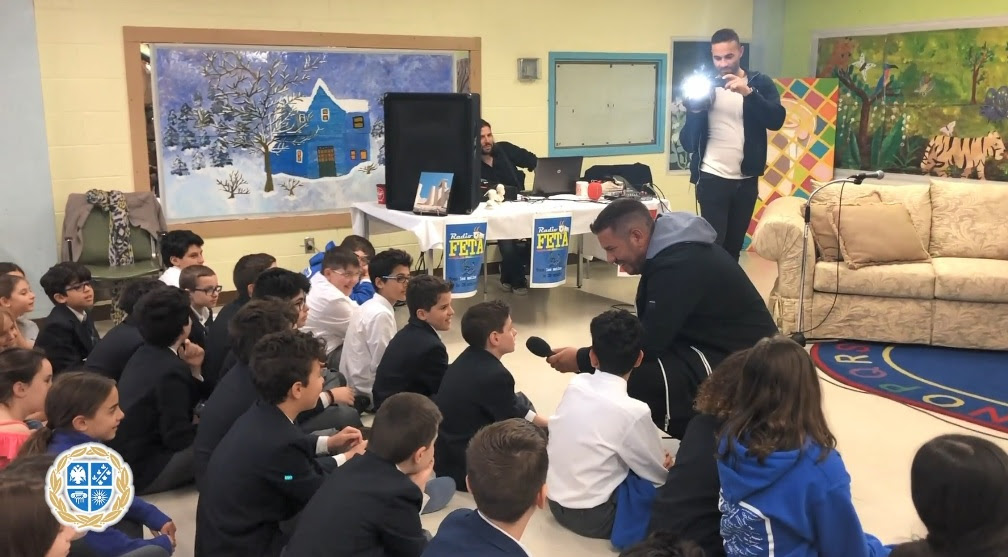 Haris Lempidakis is a journalist who works online and on Greek television, on Star Channel. He came last week to visit the Hellenic Community of Greater Montreal and Campus II of the Socrates-Demosthenes School. He was preparing a report. To do this, he wanted to get to know this community and school that there is much talk about in his home country and but above all, meet all the people, students, teachers and administrators, who are part of this unique Community and schools.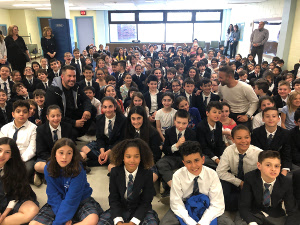 Grade 6 students were prepared by their director, Georgia Tsakalis and their dedicated teachers, Marina Goutzourelas, Eirini Tourkomanoli, and Gianni Bodo.They introduced all sorts of surprises to their visitors, including a fun musical quiz and in technique by Mr. Gianni, inspired sound architect. The school choir also sang under the inspiring direction of Maria Diamantis and Dimitri Ilias.
The students made Radio Feta known to Mr. Lempidakis, asked him many questions and told him an anecdote after another about their experience at Socrates-Demosthenes. Ms. Marina interpreted for the visitor everything that was not said in Greek.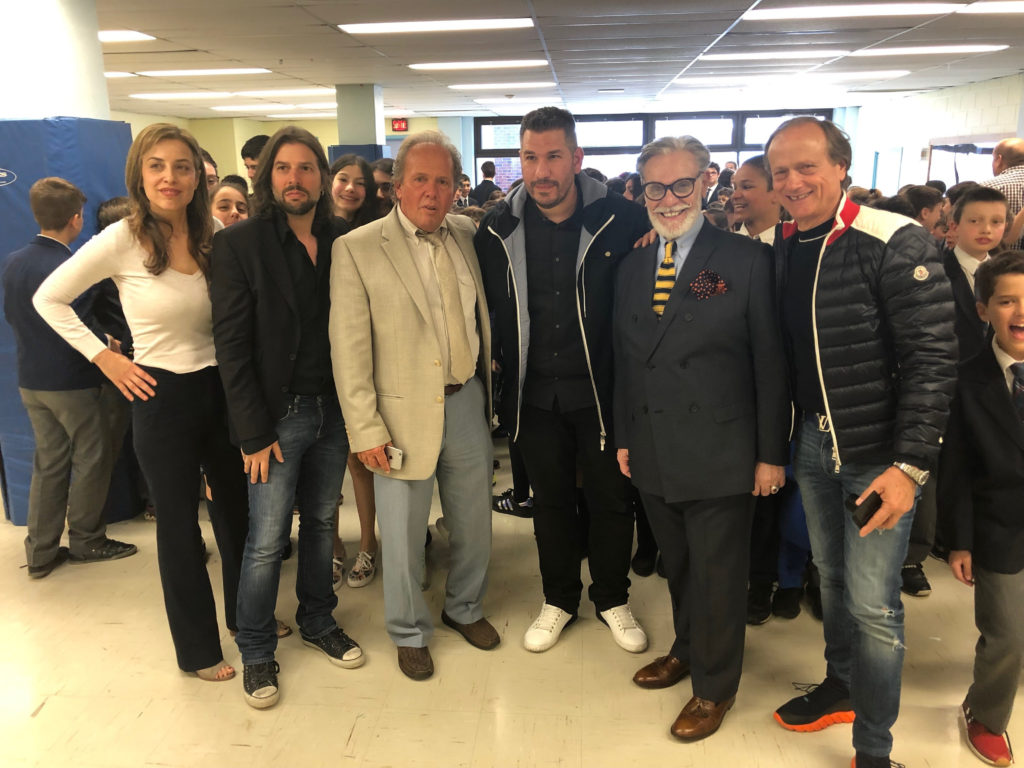 Mr. Lempidakis also interviewed the President of the Hellenic Community of Greater Montreal, Nicholas Pagonis, Father Dimitri in his cathedral, as well as the Director General of the School, Chris Adamopoulos.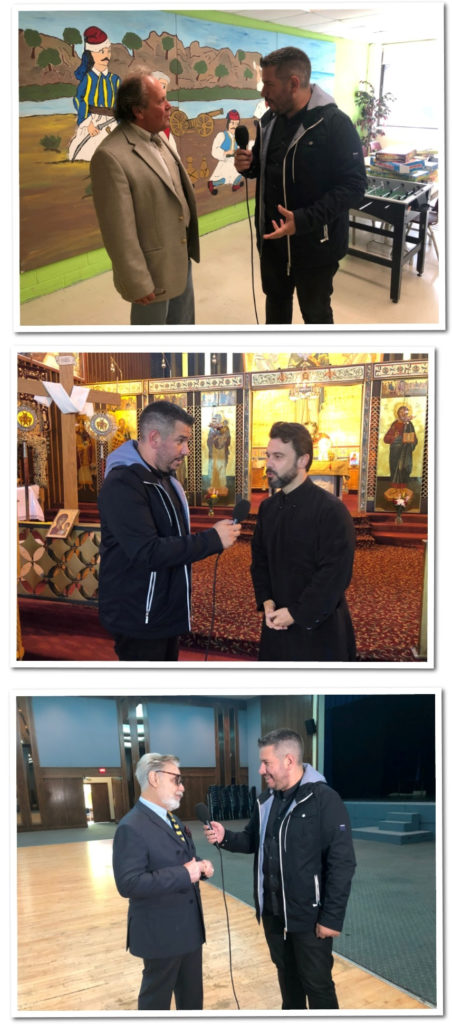 In addition to his story, Haris Lempidakis went home with his hands full of gifts.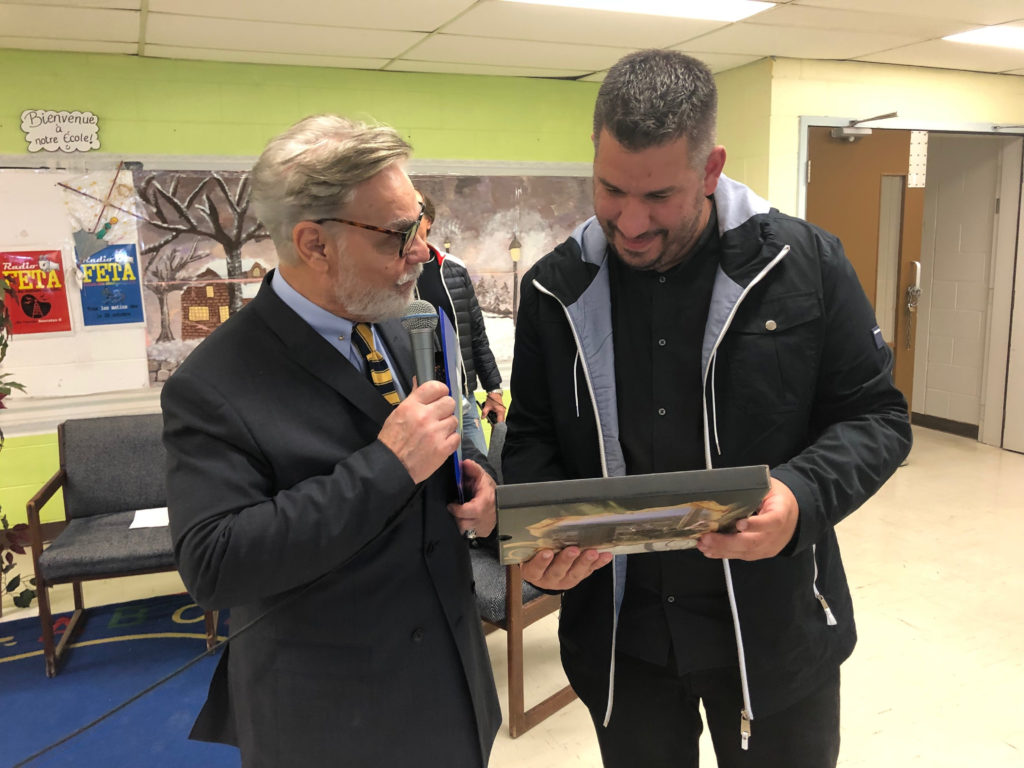 To see a video on this tour, please click here.
We would like to thank George Papadakos from Omega Productions who made this event possible. We offer thanks and congratulations to all grade 6 students, their teachers, the campus director and the choirmasters – you've been brilliant!
Thank you.
The Socrates-Demosthenes School