For families wishing to enroll their children in the HCGM day camp or another type of holiday camp, and who do not have the financial means to do so, the Greek Women's Aid Society has some interesting offers.
See the poster and the invitation below and don't hesitate to contact them.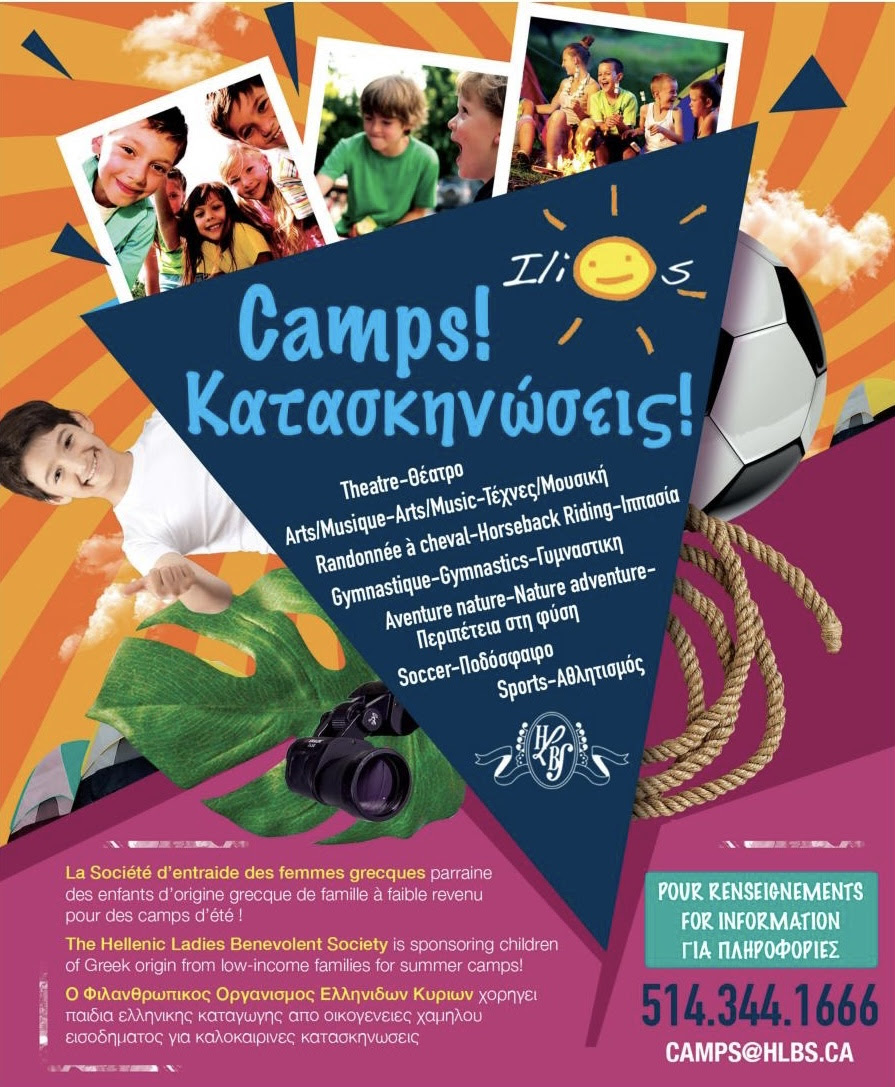 Dear friend,
Since 1988, the Hellenic Ladies Benevolent Society (HLBS), a non-profit organization, has been sponsoring the Ilios Summer Camp Program. This program provides financial assistance to eligible children up to 16 years old who are of Greek origin from low-income families. We sponsor day camps, sleep-a-way camps, or special needs camps.
For more information, please reach out to us in the strictest confidence, by email at camps@hlbs.ca or by phone at 514-344-1666.
Together we can give these kids a summer to remember !