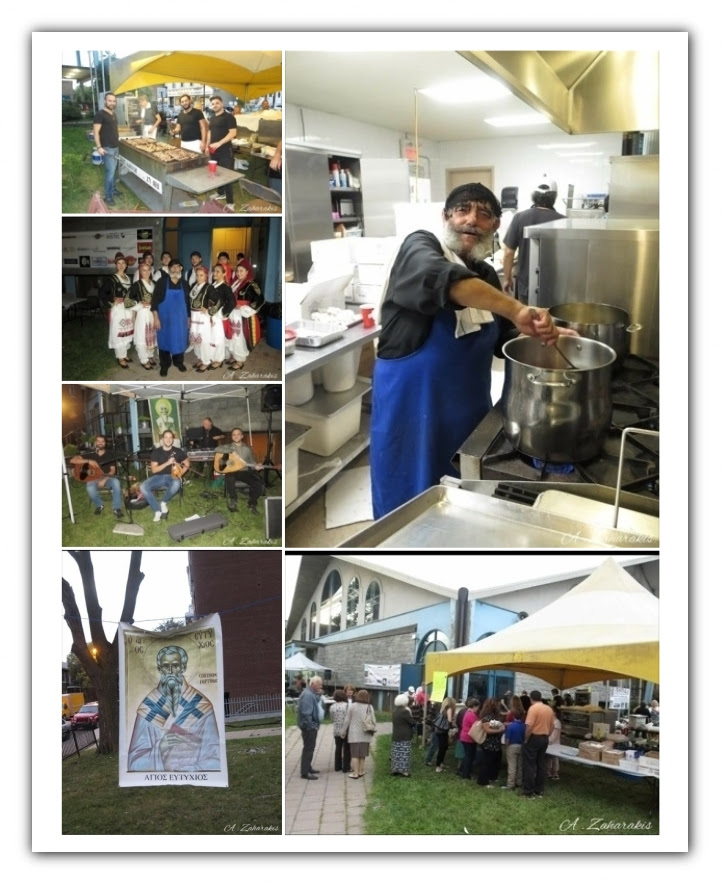 Mr. Eftychios Makrimanolakis is an unforgettable person, and this is not only because of his spectacular mustache. Father of nine children and retired restaurant owner, he founded an organization known as St. Eftychios Philanthropic Organization which originated  over four years ago. The organization consists of delectable meals  for which profits go to causes that he holds dear to his heart.  The Socrates-Demosthenes School is still at the top of his list.
Last month, just beside the Evangelismos church, everything was delicious. Mr. Eftychios had at hand all the ingredients supplied by him, preparing one dish after the other. His musician friends embellished the event by playing gracefully and relentlessly.
All of his numerous family members came, as the do every year, to give an indispensable hand in the preparation of traditional culinary delights.
This year, the event raised over $ 2,000 for our School. We would sincerely wish to thank Mr. Eftychios Makrimanolakis for his generosity and all those who have offered their time for the joy of all.
   See you next year!
   The Socrates-Demosthenes school