All students at Socrates-Demosthenes Secondary School were treated to an unforgettable day last month. Accompanied by their teacher and the school secretary, they took public transit from Montreal (a first experience for some) to get to the Old Port. They took a long walk and admired the buildings and boats.
Then it was the highlight of the day: the Queens of Egypt exhibition at the Pointe-à-Callières museum. The exhibition featured hundreds of fabulous pieces, including monumental statues, frescoes, sarcophagi, a mummy, funerary items and jewelery associated with legendary queens such as Nefertari, Nefertiti and Hatshepsut.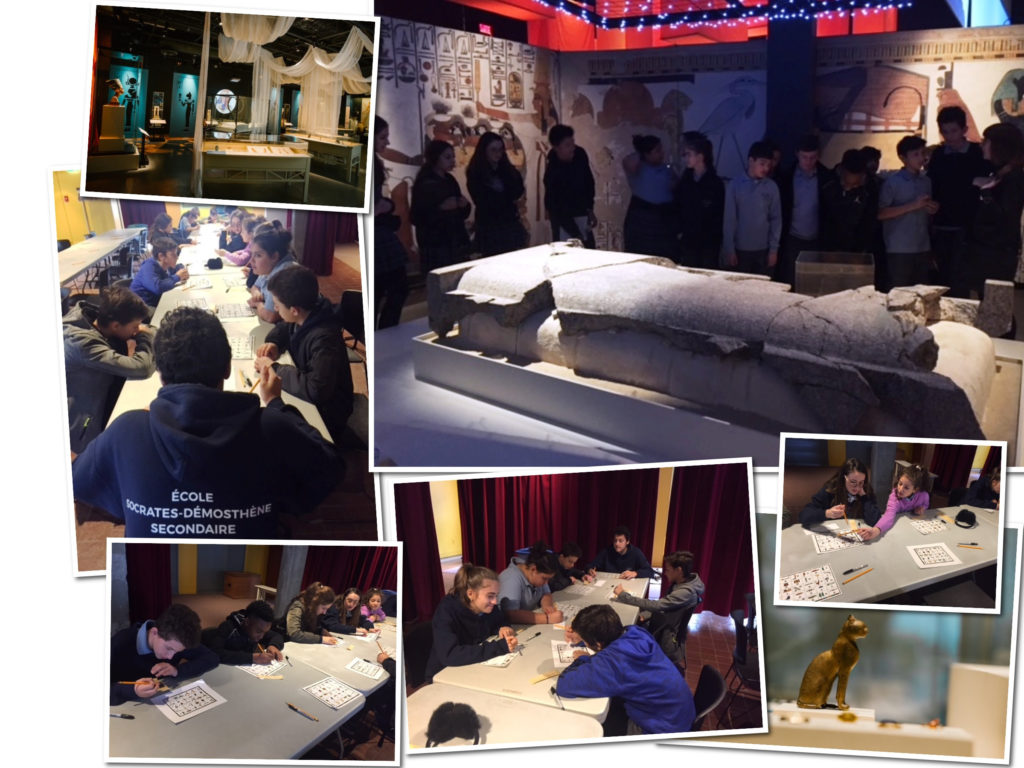 The students visited all the rooms with questionnaires whose answers they found in the descriptions of the exhibition. They were fascinated, suddenly aware of the difference between learning history and understanding how it was lived. They also participated enthusiastically in an activity where they learned to write their own names in hieroglyphics.


L'École Socrates-Démosthène