Last weekend was quite rich in medals for the Areus Athletics Club of the Socrates-Demosthenes School.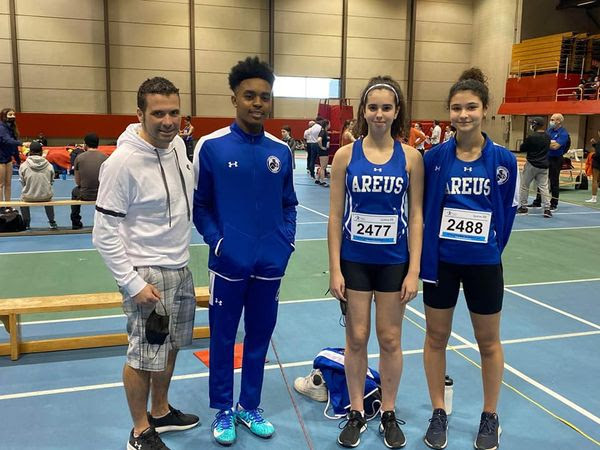 On Saturday April 9th, our athletes competed in a tournament at Center Sportif Côte-des-Neiges in Montreal where they won 14 medals including 6 Gold, 3 Silver and 6 Bronze.
The following day, Sunday April 10th, at the Quebec Athletics Championship in Quebec City, another medal was won.
A summary of the results of our champions:
Maria Stathopoulos, Alexandra Sidhom and Elena Diktakis started the day with a harvest of 6 medals. They achieved the feat of a hat-trick in the Sprint!
Thys Sklavounos won his first podium in his first competition by finishing 3rd in the long jump ahead of around forty competitors.
Aphroditi Kalaganis and Lillian Little add three medals to the list in the shot put, long jump and high jump.
Finally, Qwanell Pierre collected four medals in four events including three Gold. He managed to raise the bar in the high jump to 1m40.
Chrisoula Argiropoulos won a Quebec Championship medal in the shot put with a throw of 10m45!
Katerina Stathopoulos gave a solid performance taking 4th position.Our two girls ended up in the top 4!
Nasir Pierre won 2nd place in his heat in the 200 meters at the Quebec Athletics Championship.
These were days filled with success for our athletes and their coach, Éric Bouchard. Our athletes were all impressive!
The whole Hellenic community is very proud of the excellent performances of its young athletes from the Areus club!
Congratulations Areus!
Areus united, until the end!