Our choirmasters, Maria Diamantis and Dimitris Ilias, are organizing, as they do every year, the Chroma Musika Voice Camp in collaboration with the Hellenic Community of Greater Montreal and our school, Socrates-Démosthène.
This year, the VOICE CAMP will take place exclusively in our school at the Demosthene campus in Laval from June 27 to July 15, 2022.
This year's theme is THE LION KING!!!
For all of our students aged 7-16 who want to explore musical theater and hone their singing, dancing and acting skills, this camp is for you.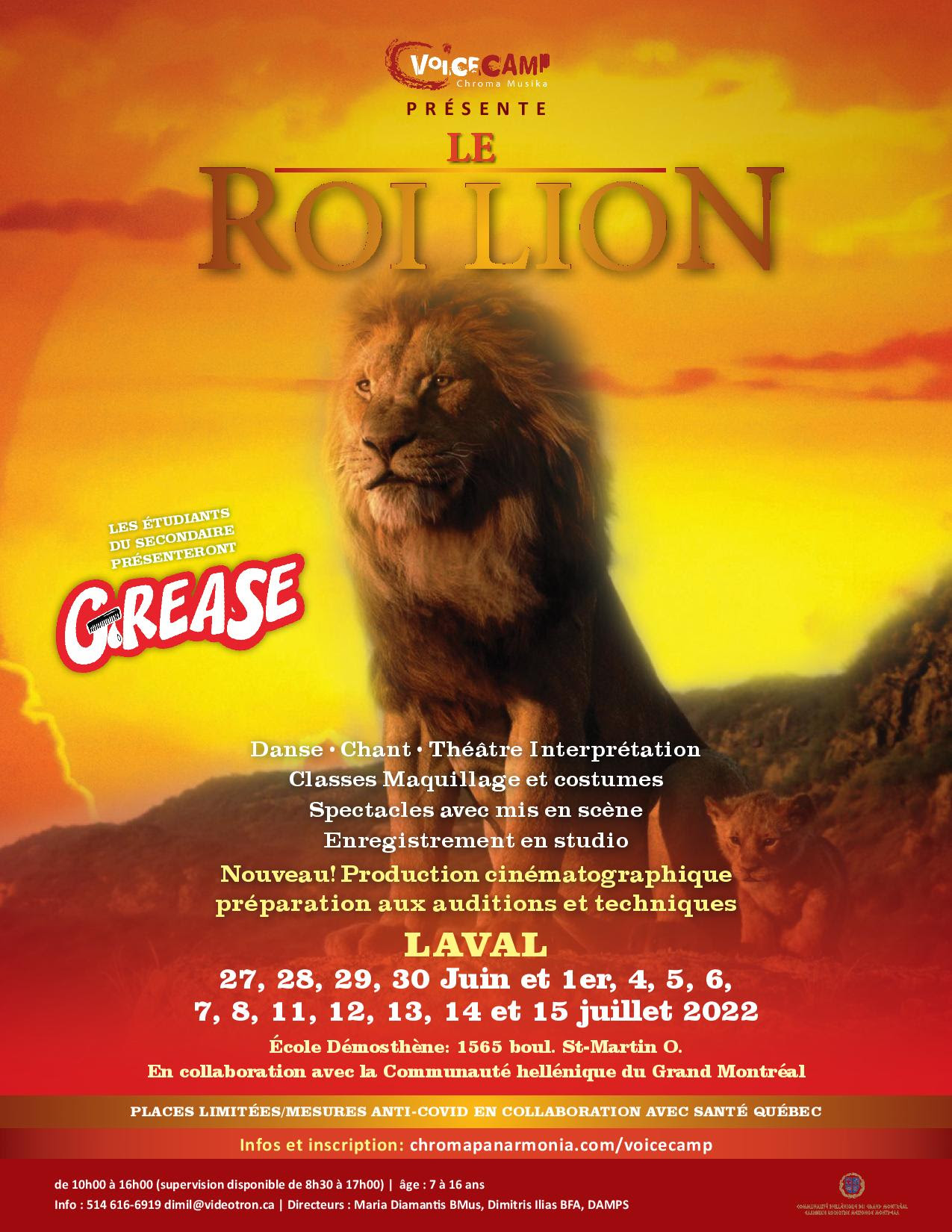 For more information, click on the following link :
https://www.chromapanarmonia.com/voice-camp
Here are links to previous productions:
https://youtu.be/tCTjeeeV8jI  (The WIZ)
https://youtu.be/V3 -CWEAfc7k  (CATS)
https://youtu.be/Ti9CUva3XzA  (Starlight Express)