The Irish welcome our School to their parade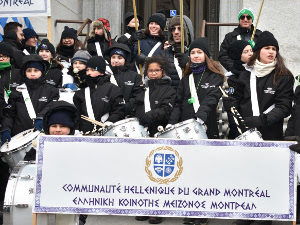 Our students proudly represented not only their School, but the Hellenic Community of Greater Montreal as a whole. The delegation consisted of the flag bearers, the drum corps … as well as many volunteer parents and employees of the CHGM. The weather was cold and gray, but our students were shining.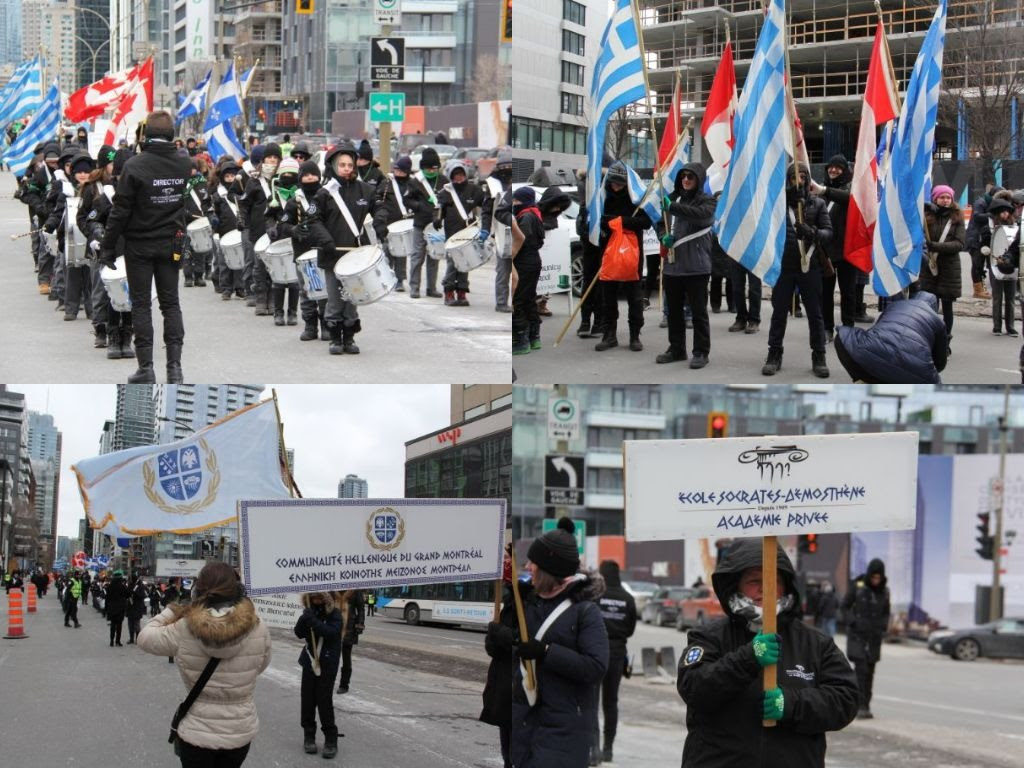 Our delegation can boast of having thrilled the crowds throughout the parade.
They illustrated by their very presence the unity and collaboration between the Irish and Greek communities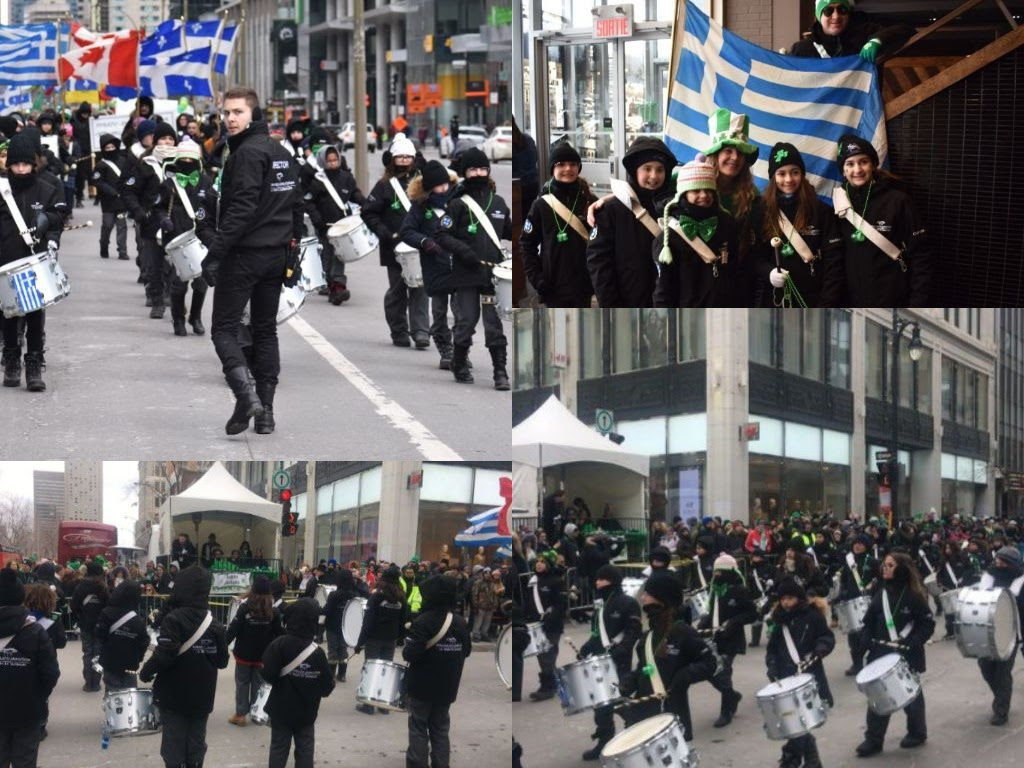 The children walked up and played with enthusiasm and precision, encouraged by the energy of the spectators whose attention they undeniably attracted. They will remember for a long time the magical moment they marched on St. Catherine Street with people from all over Ireland celebrating.

Special thanks to Alex Fragakis and Odysseas Falagaras, the extraordinary drum instructors. For weeks, they patiently worked with students to achieve this splendid result, which was crowned, for a second year in a row, with the best cultural group of the St. Patrick's Day parade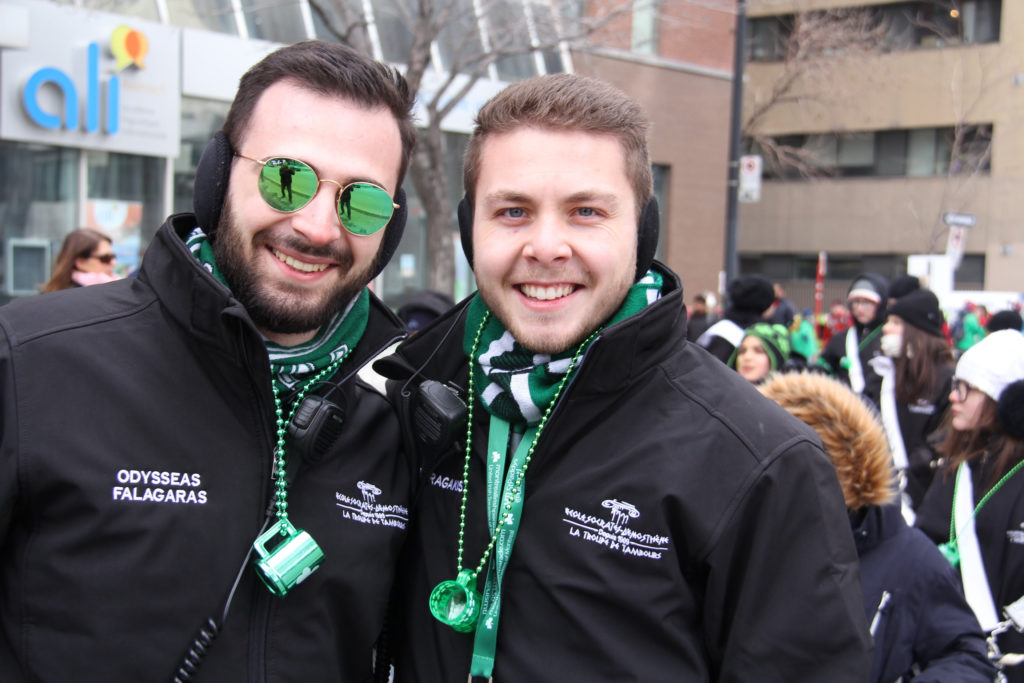 After a well-deserved rest, the buses brought all this beautiful people back to school.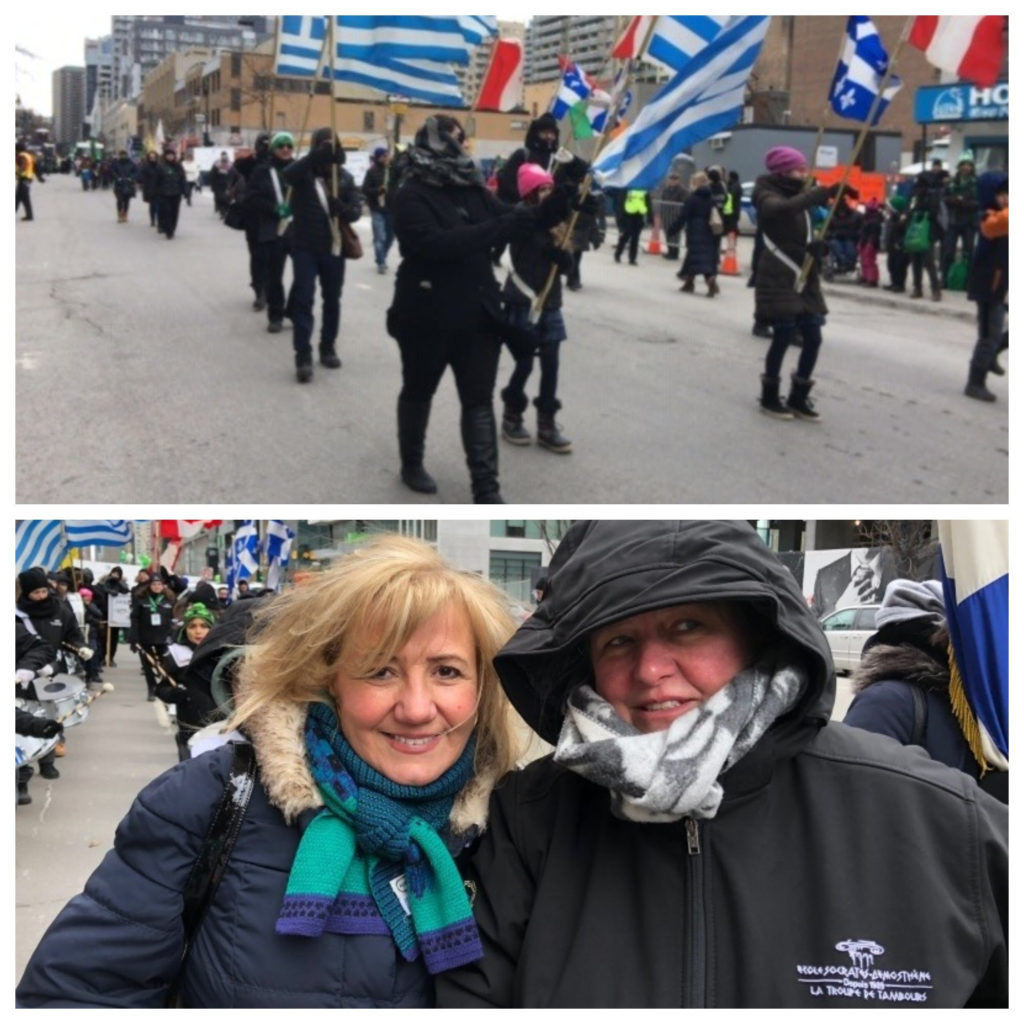 We thank all students, CHGM staff and volunteers whose determination and hard work are the reason this event went perfectly.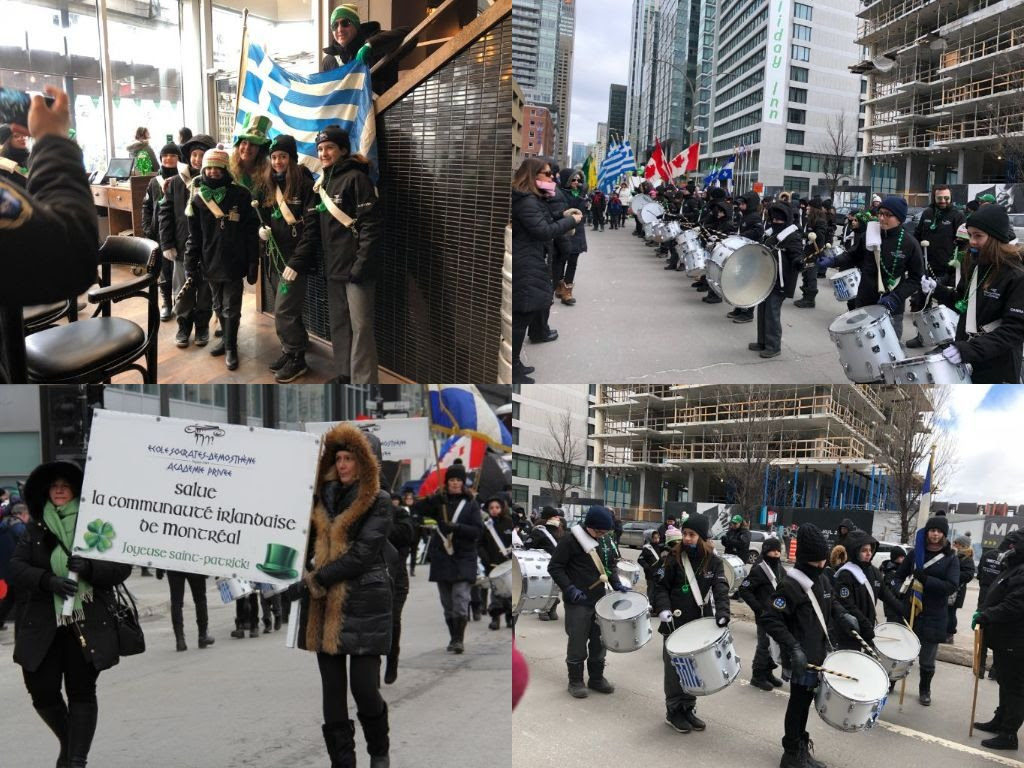 Éirinn go Brách et
Ζητω η ελλαδα !
 
The Socrates-Démosthène School