A visit from the ambassador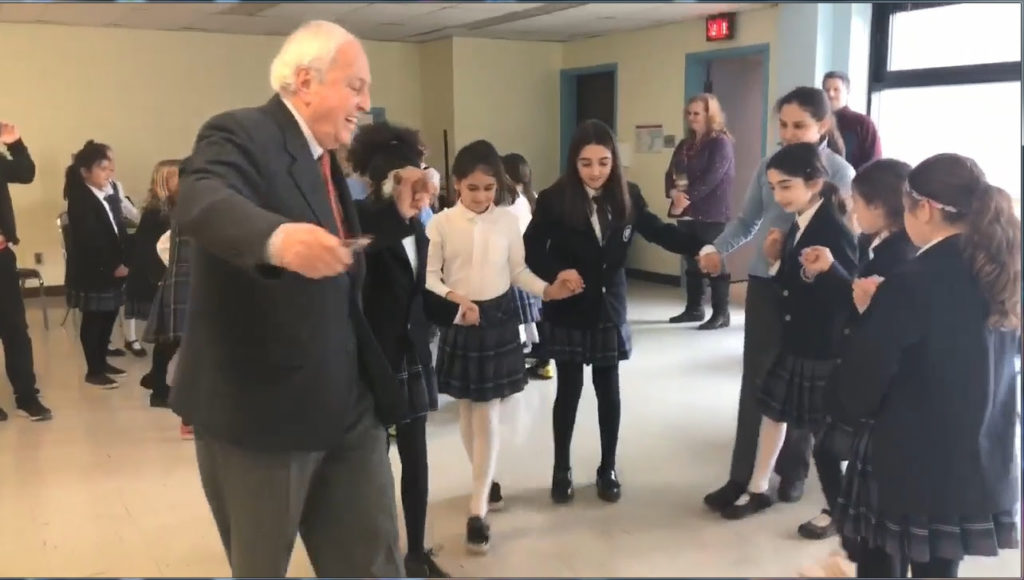 Yesterday, the Socrates
II campus had the honor of receiving Thomas Scotes, former US ambassador to Syria and Yemen, and protagonist of the film "Last Song to Xenitia" which was presented during the Greek film festival in Montreal . Mr. Scotes, accompanied by his daughter Athena, came to talk about his book, "A Weft of Memory" dedicated to the memory of Vasiliki Scotes, mother and grandmother, who, before his death at age 104, told his Thomas son over 300 songs and poems from Theodoriana region, Epiros Greece. The choir sang
"Γιάννη μου το μαντήλι σου" and we finished the morning with a dance from the region of Epiros to which the ambassador participated with joy. It was a great success and a true lesson of Greek culture for our young people. Click here to see
and hear the moving song of the choir.
Click here to see our students dancing happily with the ambassador. Without
he guidance of Dimitri Ilias and Maria Diamantis, our two talented choirmasters, none of this would have been possible!
The Socrates-Demosthenes Schools