Saturday, February 16 at Notre-Dame-de-Grâce, in Montreal, was the second competition in the history of the athletics club Areus of Socrates-Démosthène High School, which was sanctioned by the Québec Federation of Athletics. Athletics (FQA). Twenty athletes lined up to clinch the top spot on the podium for the four events of the competition.
Here are the results of our athletes:
High jump :
Nasir Pierre: Gold Medal
Anthony Papai: 5th place
Liam Papai: 7th place
This is an excellent performance for the team members. In addition, after winning the event with a jump of 1m36, our athlete Nasir Pierre continued to raise the bar under the encouragement of the crowd of a hundred people, who appreciated. Nasir Pierre won the gold and set a personal best of 1m42. You can see it in action by clicking here.
Long jump :
Liam Papai: Gold Medal
Anthony Papai: 4th place
Dimitris Christou: 7th place
Nasir Pierre: 9th place
Liam Papai, who specializes in the long jump in training, took the gold medal with a jump of more than 40 centimeters from his closest pursuer. Significant fact: our 4 athletes rank in the top 10!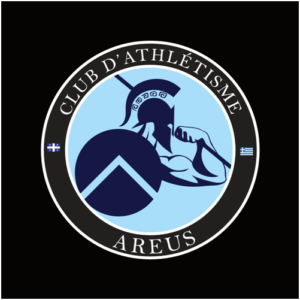 Athletics Club Areus: United, to the end!
Congratulations to the athletes and their coach!
The Socrates-Démosthène School