FINANCE MINISTER CARLOS LEITÃO GRAND MARSHALL
AT THE GREEK INDEPENDENCE PARADE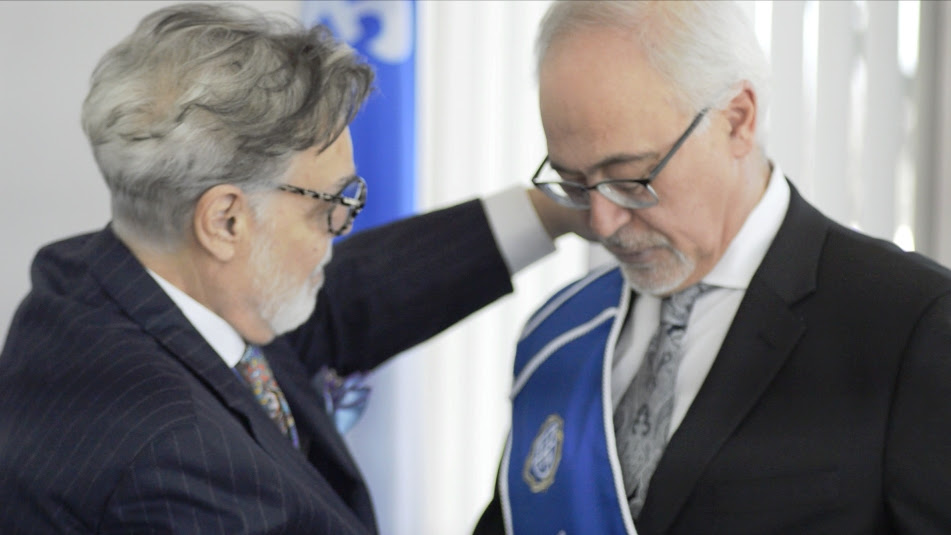 Monday afternoon at Mr. Carlos Leitão's Robert-Baldwin riding office in the West Island, the President of the Hellenic Community of Greater Montreal, Mr. Nicholas Pagonis, presented the Quebec Finance Minister with the Grand Marshall 2018 sash for the Greek Independence Parade.  Mr. Leitão, a supporter of our Community, was deeply grateful for this honour and promised to lead the parade this Sunday along Jean-Talon with pride.
Furthermore, the Finance Minister presented the President of the HCGM and the Director General of École Socrates-Démosthène with a cheque of $2000 in support of our organization.
The parade kicks off at 12:45 PM from the corner of Jean-Talon and Hutchison in Parc-Extension.
L'École Socrates-Démosthène