Drumming group for this year's parades

Dear Parents,
Students in Grades 4 to 6 as well as high school students (12 per campus), who wish to be part of the drumming troupe on their campus, will once again have the chance to do so with Alex Fragakis and Odysseas Falagaras, our instructors. In addition to their mandatory presence at the March 25th parade, they will have the opportunity to participate in the parade of St. Patrick's Day in Montreal, the Greek parade in New York and possibly Toronto. They will also be able to participate in the Quebec National Day parade on June 24th and on Canada Day on July 1st.
The rehearsals will be held in the Adrian-Maris Hall at the Hellenic Community Center, located at 5757 Wilderton Avenue. The meetings will take place every Saturday, starting January 15th, 2018, from 10am to 11am for Socrates II and III and from 11am to 12 noon for Socrates IV, V and Demosthenes. The parents will take care of the transport of their child to the rehearsals.
If you would like your child to participate in this activity, please complete the following coupon as soon as possible. The deadline is December 13th, 2017. Please note that children who sign up to participate must be present at each rehearsal. More than three absences will result in an eviction from the drum group. The activity is free, but there will be costs associated with the purchase of a jacket and travel to other cities.
If enrollment is high, priority will be given to Grade 6 students.
The general direction
Socrates-Demosthenes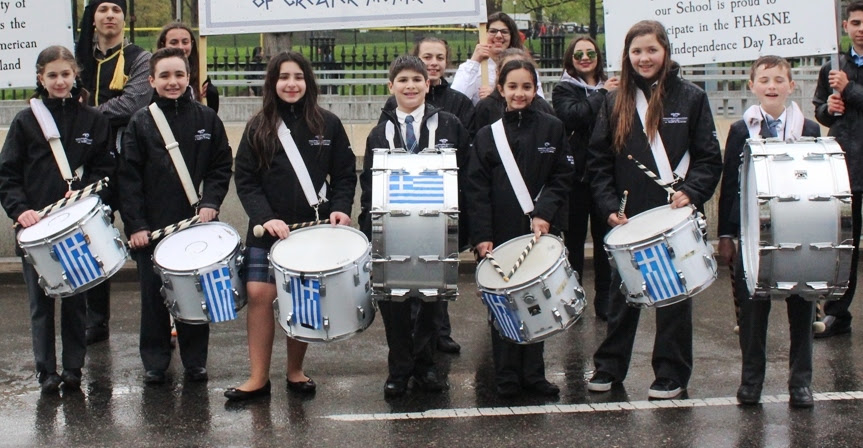 COUPON-RÉPONSE : TROUPE DES TAMBOURS
Défilés du 25 mars, de la St-Patrick et autres
Nom de l'élève:_______________________________________________________
Campus : ____________________________ Classe :_________________________
Oui, je permets à mon enfant de se joindre à la troupe des tambours de son campus.
Signature du parent: ___________________________________________________
Téléphone : _______________________ Courriel : ___________________________
Date: ____/____/2017
L'École Socrates-Démosthène