If the trend continues …
Following the simulation of yesterday's campaign and if the trend continues, the Demosthenes campus expects Laval's next mayor to be Mr. Marc Demers from the Mouvement lavallois.
The counting of the votes was done yesterday, at the end of the day, with the participation of all grade 4 to 6 students, who were interested in the electoral process.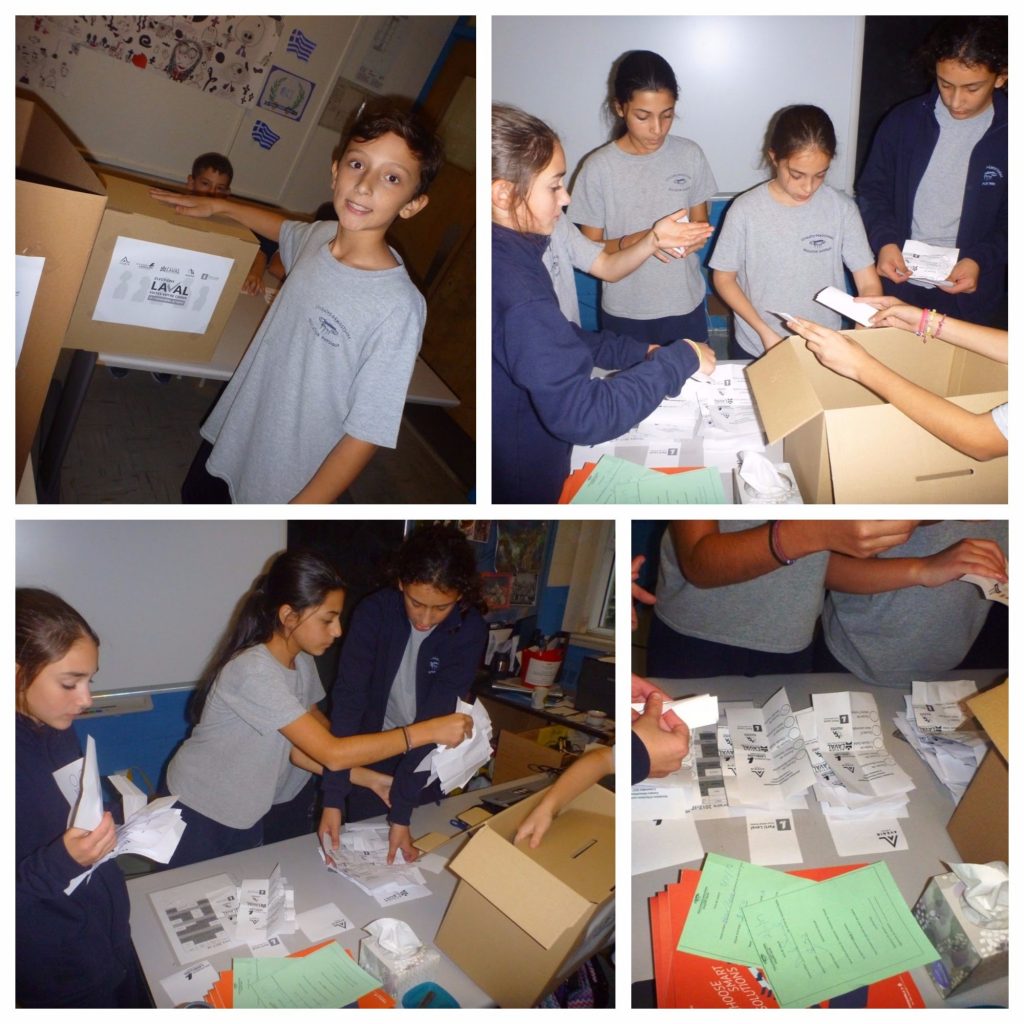 Here is the result :
Laval Movement: 17 votes
Action Laval: 16 votes
Future Laval: 14 votes
Alliance of Independent Advisers: 10 votes
Party Laval: 6 votes
3 votes refused.
Thank you to the teachers of grades 4 and 5 who were kind enough to free up class time
to get their students involved in the simulation of the elections presented by the 6th year at the Demosthenes Campus.
Follow Sunday's race … to validate their predictions!
Good voting to all.
The Socrates-Demosthenes School