As previously announced, the open days at the Socrates-Demosthenes School began on Sunday, November 7th.
The first day was magnificent, we welcomed with joy and pride many visitors who came to admire our various campuses.
In the current conditions of COVID-19, visits were made by appointment to ensure the health and safety of all.
All the staff (teachers, administrators and secretaries, parents 'and educators' committees of the daycare) very enthusiastically spoke with all the visitors.
They discussed our school system, school work, extracurricular activities offered (art, dance, sports, etc.), day care, school transportation, general child support, all of the elements that make the Socrates-Demosthenes School a unique place.
For the next few days, we encourage you to invite your acquaintances to our open house. They will have the opportunity to learn about the richness of our school and to choose it for the kindergarten, primary and secondary education of their children. (See poster below)
Dear parents, we take this opportunity once again to thank you for your continued support of our school.
To the whole team, thanks to whom we owe the success of this first day, we say a big THANK YOU!
Below are some images of the day of November 7 by campus:
Socrates II

Socrates III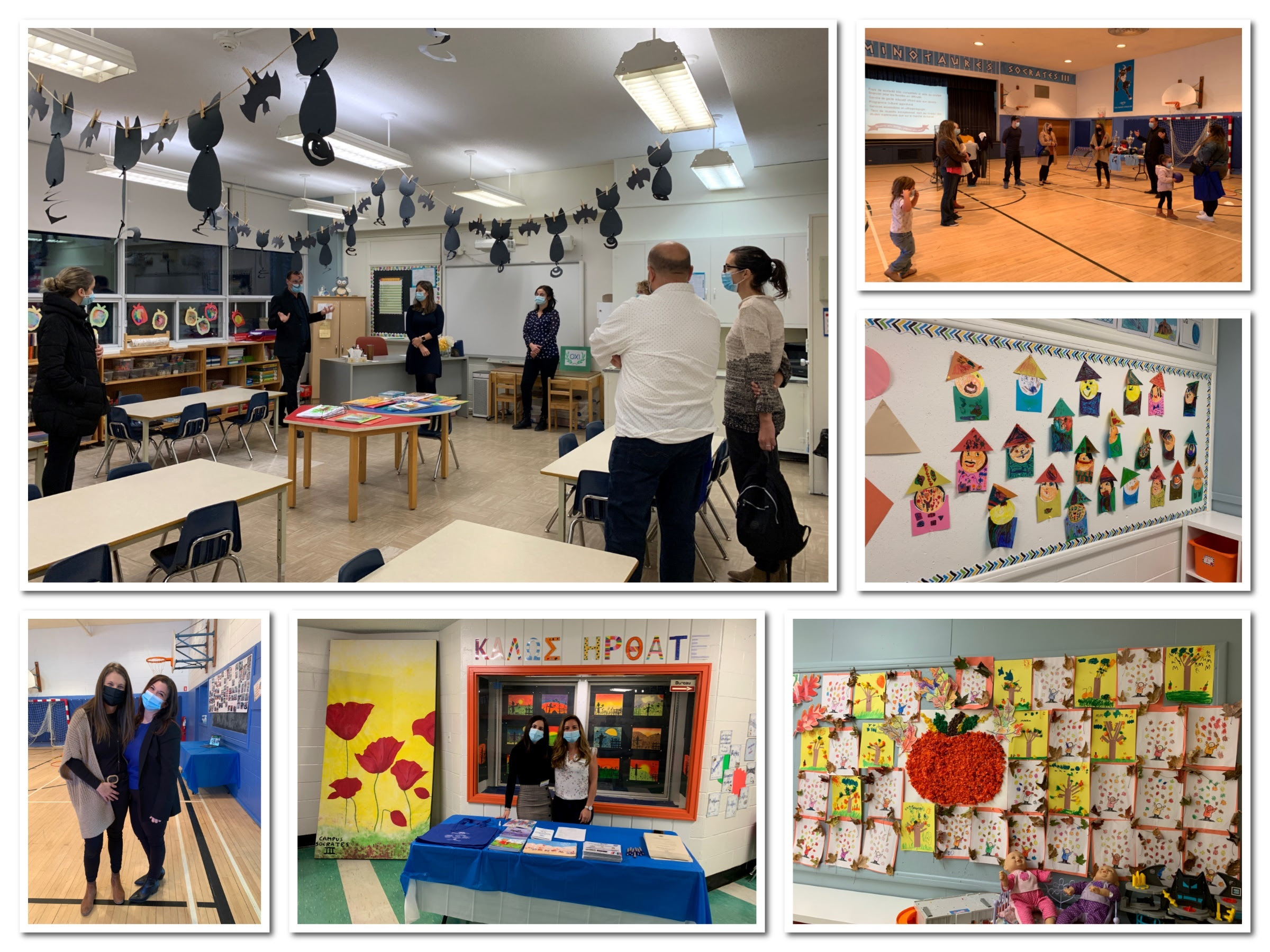 Socrates IV


Socrates V

Démosthène