We commemorated the National Day Against Intimidation at the end of February by wearing pink at Socrates-Demosthenes campus IV.
Because we want a healthy educational environment, where openness to others and tolerance are synonymous with harmonious relationships, we wanted to celebrate actions and words that unite us.
By collaborating with each other, the students created a bulletin board to artistically reflect the values ​​of respect that drive them. (words and drawings).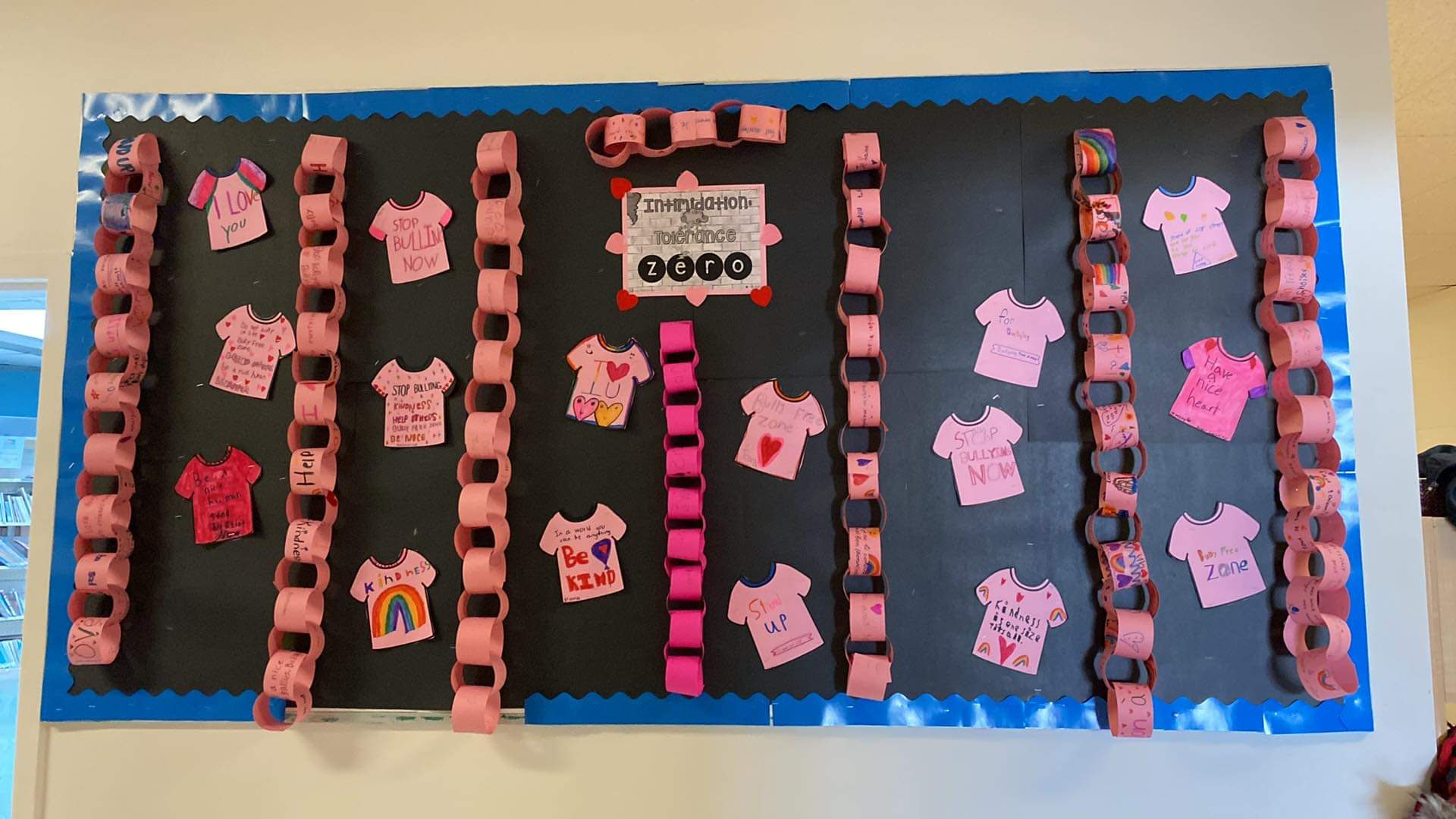 Bravo à tous et toutes, et n'oublions jamais que l'intimidation, c'est tolérance zéro!!