Ελευθερία ή Θάνατος!

That loud cry, "Freedom or death!" has its origins in Greek resistance songs which were powerful inspirers for the revolution.
The Socrates-Demosthenes School has celebrated March 25th, 1821 since its inception in 1909. Year after year, the heroes of the Revolution of 1821 come back to life, and their heroism is re-enacted by generations of our students. Who would have thought that 200 years after that "Freedom or death!" was shouted for the first time, we would celebrate this event again, but behind our screens, in our cars and on social networks.
Our students and their parents lived the bicentennial with our works of art, our shows, our virtual parade, and the lighting of various landmarks around the city. Proud flag bearers were happy to stand out, even though it was in the schoolyard.
March 25th has always been and always will be the cornerstone of Greek heroism and altruism. Heroes who gave their lives for the fundamental right to live freely and democratically.
Long live all the heroes of 1821 and long live Greece!
Socrates II :
Among other things, the pupils of Socrates II created a magnificent Greek flag full of flowers.

Socrates III :
To see a splendid video of all the activities of the campus, click here.
Many thanks to John Vassiliou, our favorite videographer.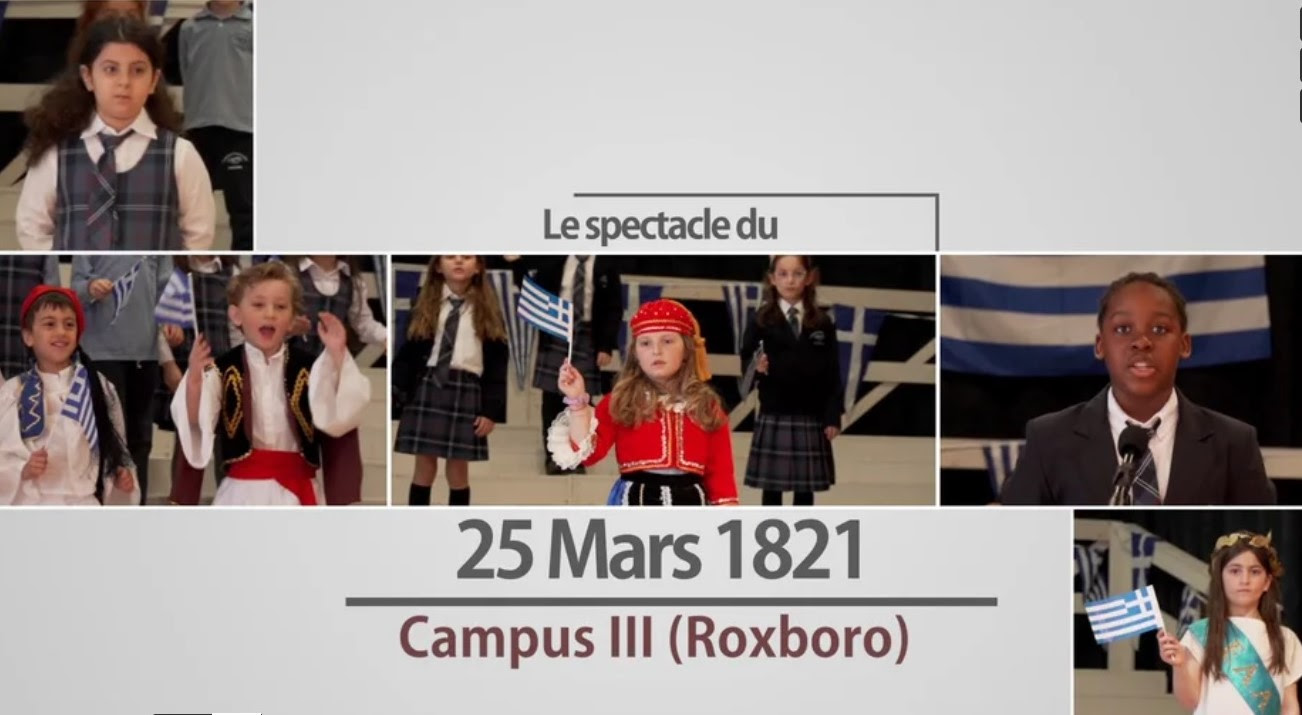 Socrates IV:
It was under a bright and sunny sky, and with happy hearts, that the students and teachers of the Socrates IV school celebrated the independence of Greece.
What a beautiful family ❣️
Thanks to Mr. John for immortalizing the moment …
Socrates V:
A flag is a representation of a whole people. Greece, Quebec and Canada were present in full force!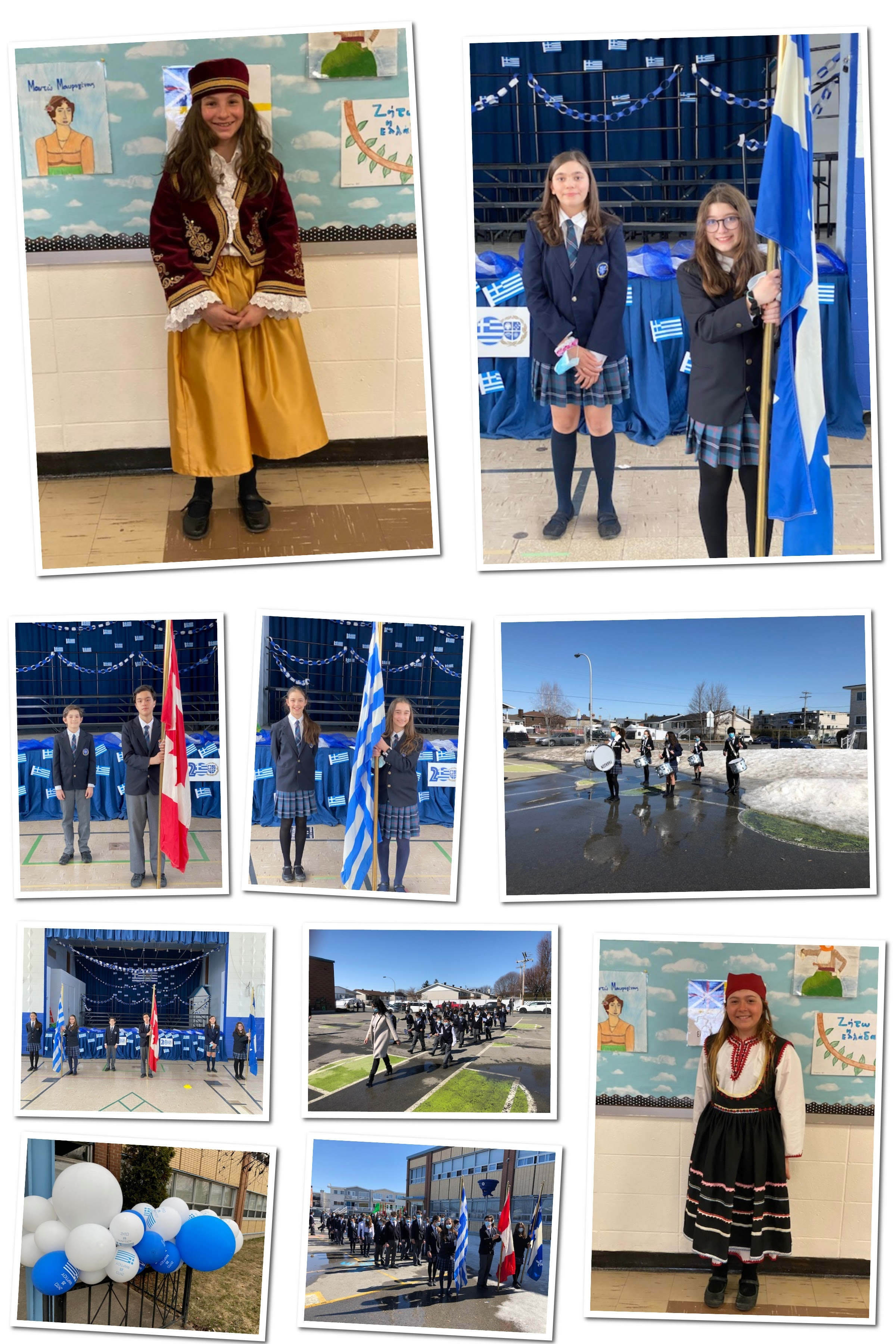 Démosthène:
The schoolyards were used at all campuses for beautiful, perfectly safe parades. Thanks to Monsieur Jacques for the spectacular photos!

Ζήτω η Ελλάδα!
L'École Socrates-Démosthène