[toggle_box] [toggle_item title="Denise Apostolakis"]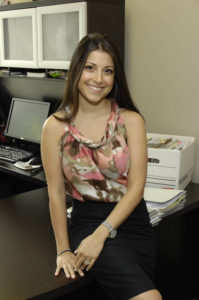 "I attended Socrates 3 from the young age of four years old, beginning my journey in pre-kindergarten and graduating eight years later from grade 6. Today, I am an attorney, practicing for two years and owe much of my success to the elementary school that taught me motivation, leadership and a love for learning that has never left me.
It is said that the best things parents can give their children are roots and wings. A school has to be more than just a great academic environment; it must be the place where parents can give their children those two special gifts. Socrates provided me with the tools to be able to "spread my wings" and strive for my goals as well as allowed me to deepen my connection to the history and culture of my Greek roots which has been an essential part of my academic success.
I can confidently say today, as I have narrowed my way through the educational system in Quebec that Socrates adequately prepared me for what was to come after grade 6. I attended the French high school, Collège Sainte-Marcelline, whose French curriculum was and still is very demanding. However, I possessed the right skills to keep up with the challenges without much difficulty and happily succeed. After high school, I continued on to Marianopolis College and then attended law school at Université de Montréal, having just recently completed my juris doctor in Common Law. Today, I am proud to be fluent in three languages, and feel that Socrates played a great role in providing me with the foundations to strengthen that very skill.
Although it is hard to remember all that I learned throughout my years at Socrates, I will never forget the values and skills I acquired, the teachers who were passionately committed to their work and the many friendships I formed and have kept until today. It is a place I will always remember and one which I will continuously and wholeheartedly support."
Denise Apostolakis
Juris Doctor in Law
University of Montreal
[/toggle_item] [toggle_item title="Georgia Babaroutsis"]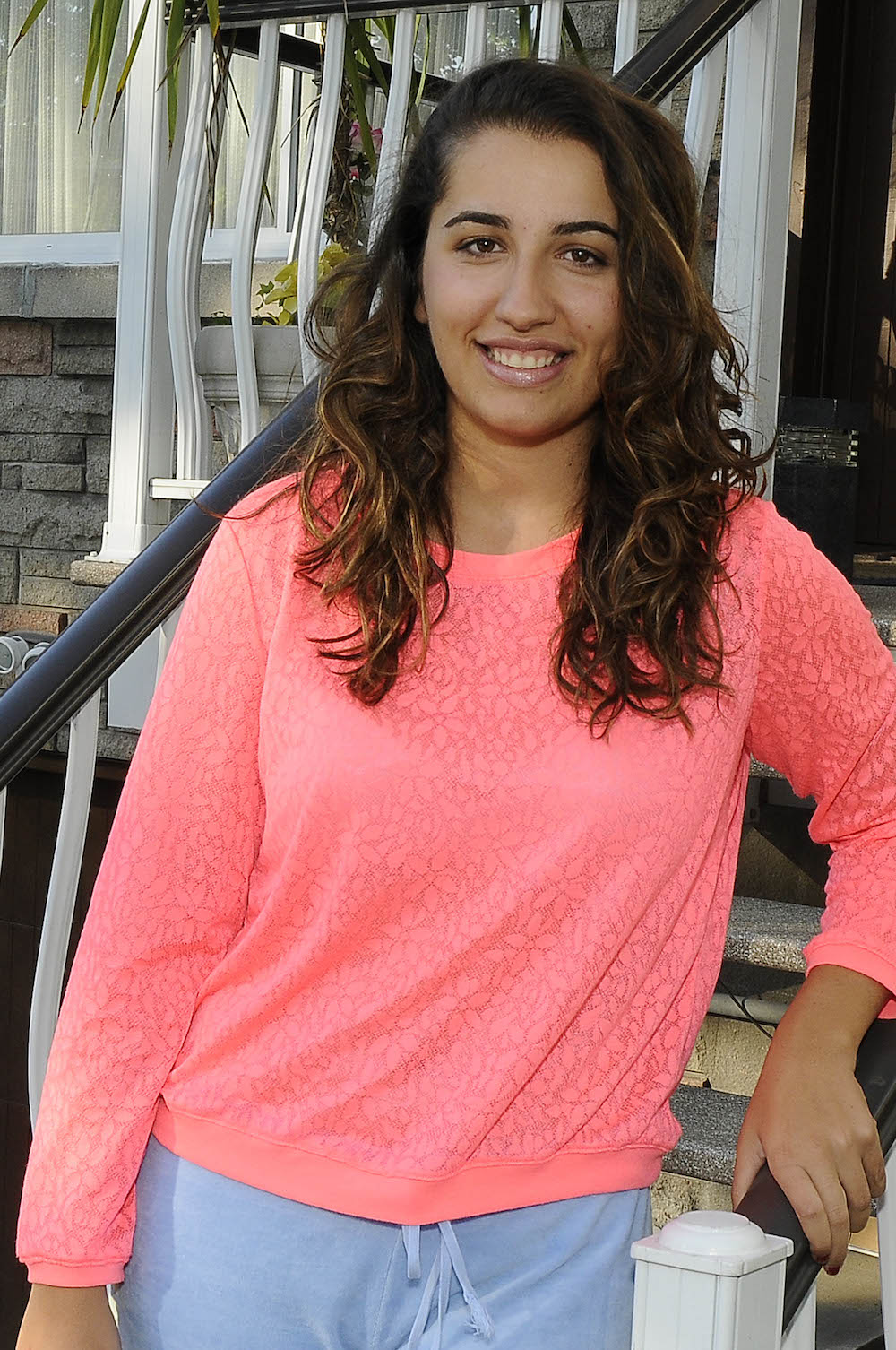 "Having attended Socrates Elementary School for six years helped shape me into the person that I am today. Socrates solidified my abilities to communicate, express myself and write in Greek, along with giving me the opportunity to establish friendships and relationships that have lasted to this day. Having been given the opportunity of being taught three languages was a great privilege, a privilege that has lasted and helped me throughout my academic years. The ability to communicate in three languages is an added advantage which I am certain will make me more competitive in the business world and help advance my career.
Looking back today, I am grateful to Socrates for enhancing and teaching me about Hellenic history, culture and tradition. Learning about my roots and heritage today plays a crucial role in my identity which I intend to pass on to my children. My love and pride of Greek culture keeps growing and I thank the faculty of Socrates for giving me the knowledge I needed to start my journey."
Georgia Babaroutsis
Bachelor of Arts and Science
Concordia University
[/toggle_item] [toggle_item title="Athanasios Boutas"]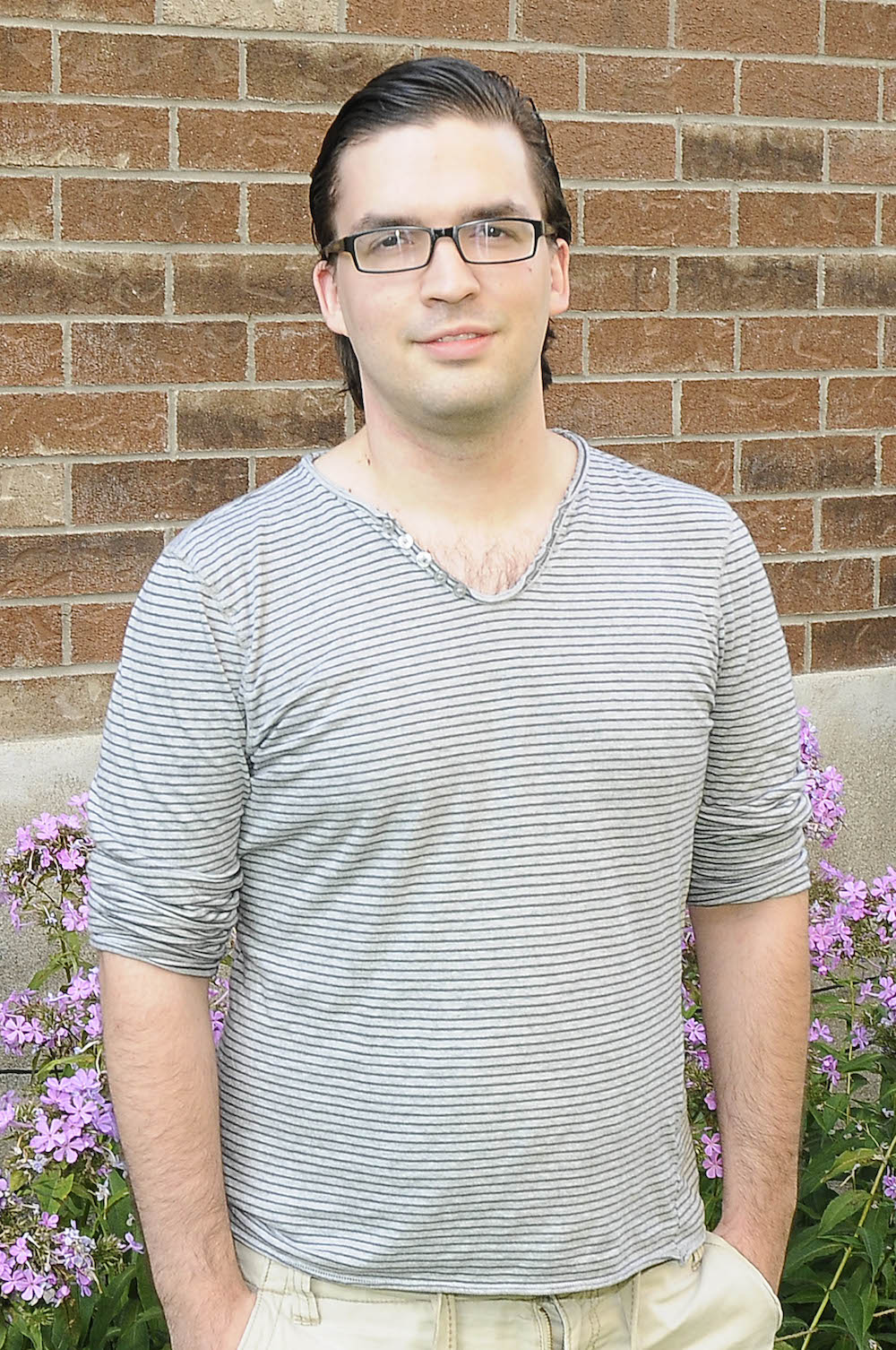 "Going to Socrates Elementary School served as much more than a starting point to my formal education. It served as the foundation to what would ultimately shape who I am, both as a person and an individual of Hellenic origin living in Montreal. Having the opportunity of being taught three different languages is something that has helped me all throughout my life, as I have been able to communicate with a variety of people in many different fields of work and study. In addition to being fully trilingual, I have learned and retained some of the most important features of the Hellenic culture: our language, our history, our religion, and our traditions. This is all thanks to Socrates and the teachers who served as mentors in some of the most crucial years of my formation.
Furthermore, having gone to Socrates allowed me to make many friendships that have lasted for years. I have also had the pleasure of taking part in many different cultural events, such as the annual Greek Independence Day parade and different religious ceremonies during the holidays.
Thinking back, my overall experience of having attended Socrates was great. I know more about my roots and my heritage, and it made me proud to be Greek. It is through Socrates that future generations of Greek-Canadian children will have the same opportunity I did to learn about an ever-evolving and ever-growing Greek history and culture."

Athanasios Boutas
Urban Planning
Concordia University
[/toggle_item] [toggle_item title="Dean Liarakos"]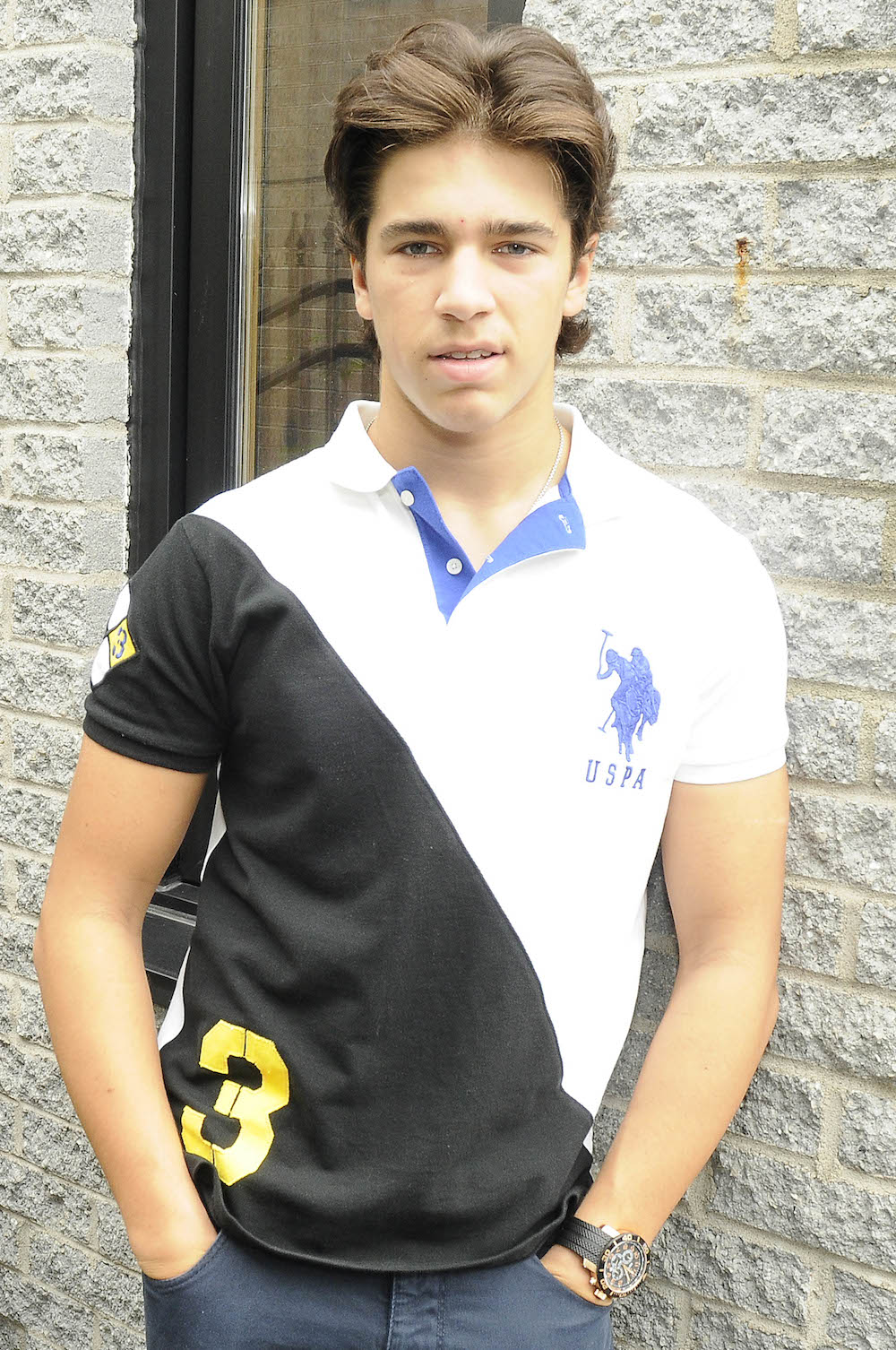 "Attending Socrates V was one of the most rewarding and memorable periods in my life. My name is Dean Liarakos and I am a proud graduate of Socrates (Laval). Socrates offers a challenging curriculum given it teaches students in three languages, which I feel properly prepares students to attend some of the toughest French high-schools out there. What I really liked is how the teachers pushed us to work hard and be the best. Presently I am in secondary four at College Laval and fluently speak three languages. Looking back, I now realize that I was not an easy student, but I now understand that the teachers really cared about not only me but all the students. When I was out of line they knew exactly how to handle my behavior and put me back on track again in order to succeed.
Thinking back at my elementary years brings a smile to my face because we worked hard but we also had fun. The teachers made learning fun in a creative way. A major positive of attending Socrates is the teaching of the Greek language. Not only did I learn to read and write in Greek, I also learned about my roots. We learned the culture of the ancient Greeks to the present. Two years ago I visited Greece with my family and visited the museum in Athens; my parents were amazed to see how much history my sister and I knew, thanks to Socrates. Over all I want to say that Socrates is a fantastic school for those who want challenging curriculum and a great education. Someday I hope to send my children to Socrates as well."

Dean Liarakos
Collège Laval
[/toggle_item] [toggle_item title="Alexander Meletakos"]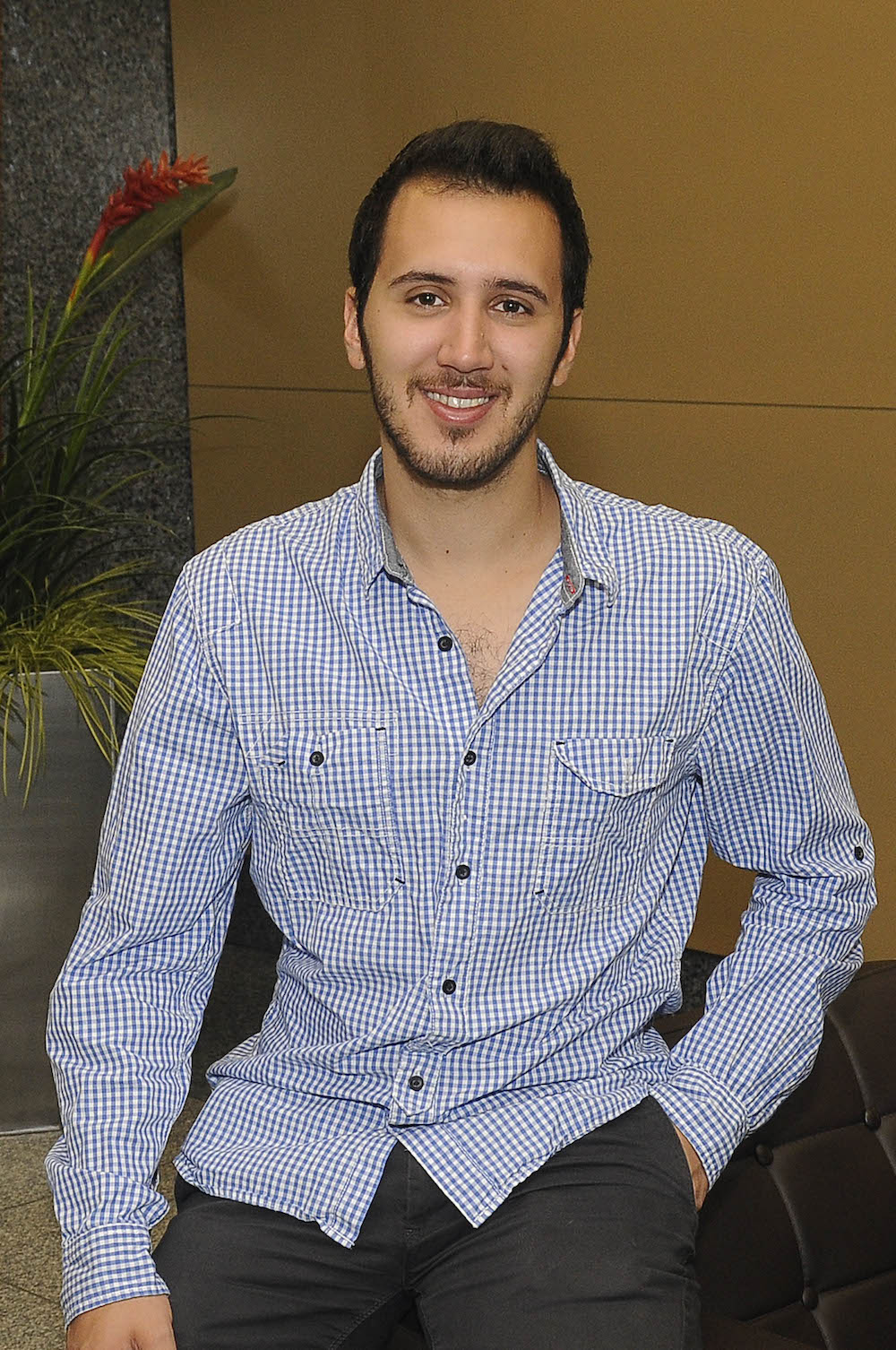 "As my college career draws to a close, I have found myself reflecting on what got me to where I am today. Invariably those reflections begin with my primary school education at Socrates. The summer before third grade, my mother was considering pulling me out of Socrates and enrolling me in a local public school so that I could be with my neighborhood friends. I was having some disciplinary problems at Socrates and I didn't have very many friends at the time, so my mom thought that I would do better if I was happier at another school. I also detested the uniform and was excited at the prospect of being able to choose my own clothes every day. At the very last minute my mom somehow changed her mind and sent me to Socrates again that year, my friends at the public school told me my name was even called out during attendance on the first day. I've often wondered how things would have turned out if I had actually left Socrates. My disappointment at the time was immense, but I now look back on my four ensuing years at Socrates as a truly formative period of my life. I have always had some difficulty expressing exactly how I benefited from my education at Socrates, or why other parents should send their children there. The benefits of learning Greek and holding on to our Greek heritage are obvious, but I think I got a lot more than that out of my time there.
Something that defines me as a person is the fact that I speak three languages. I picked up Greek and English as a child growing up in a Greek family, talking to my friends, and watching English TV and movies. The biggest challenge was learning to speak French. My parents didn't speak French very well back then, but they recognized the importance of French in Quebec. It is hard to imagine that I would have gotten into a private French high school if I had gone to an English public school instead of Socrates. Although I struggled initially keeping up with the French speakers once I was in high school, my grammar, written and reading comprehension skills were almost impeccable thanks to the daily focus on French at Socrates. This is one of the great strengths of Socrates' educational philosophy: graduates speak at least three languages coming out of elementary school, and have the ability to perfect them or even to learn other languages much more quickly and intuitively than someone who speaks only one or two languages. It has definitely helped me a lot over the years.
Socrates also played a large role in awakening my curiosity and thirst for knowledge. Ever since the fourth grade, my favorite subject in school has been History. Learning about Ancient Greek history, how it affected and influenced the world, and how important it was to our heritage left me wanting more. I started to read anything I could find about Greek mythology, the Spartans, the Peloponnesian wars and anything else I could get my hands on. I was so hooked that I would even read these books under my desk until I got caught red-handed when I couldn't resume the lecture from where the last person left off. Eventually, reading about history led to reading much, much more. I owe a lot to the teacher who sparked that curiosity.
Finally, one of the best things about Socrates was the fact that all the students shared the bond and the responsibility of being Greek. For me this meant that once I broke out of my shell, I found that I had a lot in common with most of my classmates. I think that being in a school with other kids who had a similar background to me broke down a lot of the barriers to forming friendships. I never felt nor did I consider anyone else to be an outsider. More importantly, our shared heritage made us unified as a student body. I'll never forget how, during our graduation ceremony at Saint Georges, every single one of us received our diplomas to the loud applause and cheers of our fellow classmates despite the Pater's insistence that we remain silent. To this day, it's one of my many memories from Socrates that still brings a smile to my face."
Alexander Meletakos
Computer Science
Harvard University

[/toggle_item] [toggle_item title="Harry Papageorgiou"]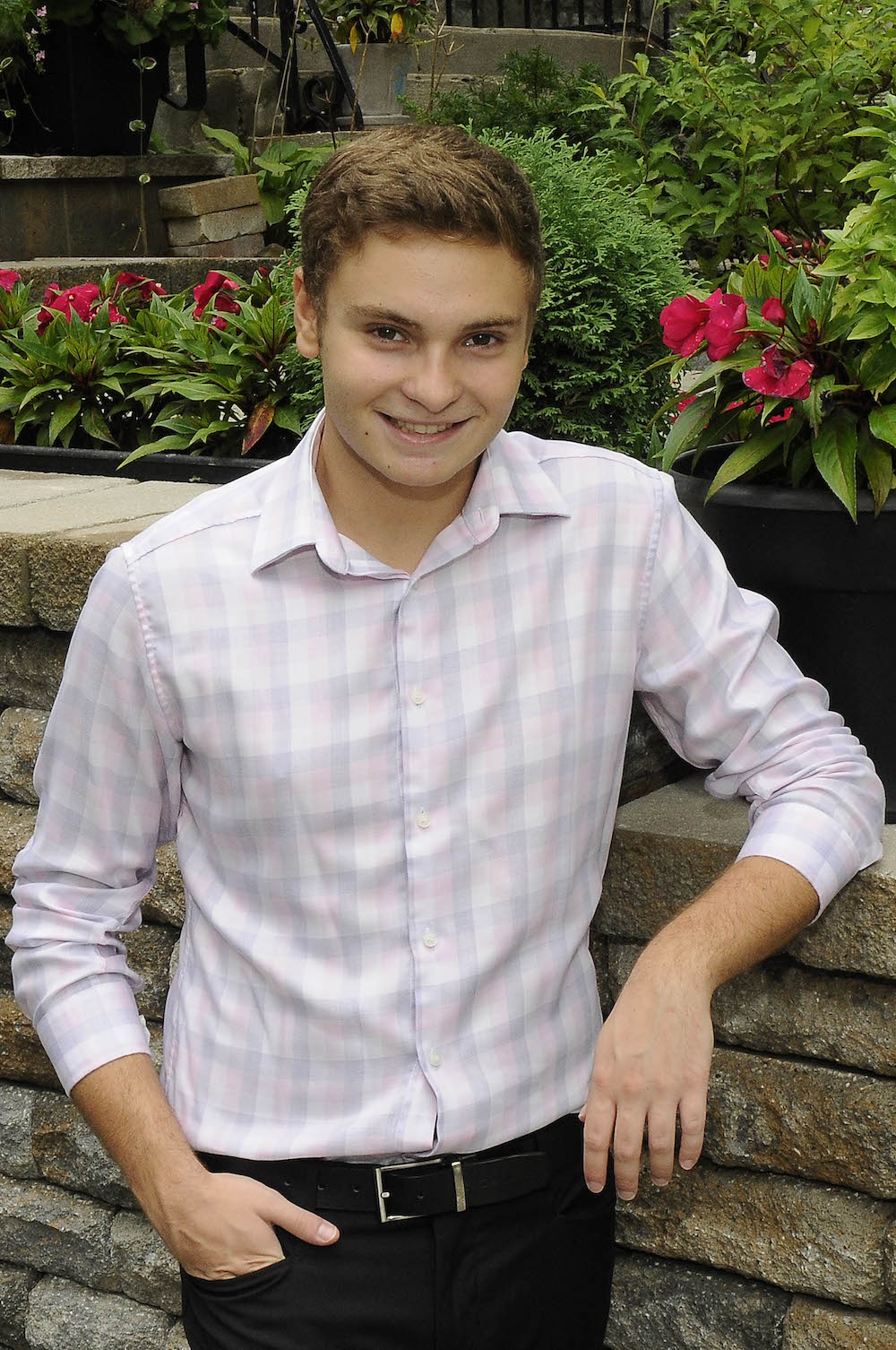 "I remember during my last year at Socrates how excited I was for High School and it is only now, after three years of actually attending it, that I realize that my most memorable moments were not spent on the campus of College Jean-de-Brebeuf, but amidst the company of my elementary school friends and teachers. Of course, there's nothing more terrifying than that first day of high school; you're in a completely new and different environment, surrounded by new people, new cultures, and new challenges. As daunting as it might seem, Socrates, equipped with its truly amazing staff, is what really allowed me to get through that first year of high school. Without the guidance and counsel of my elementary school teachers; I am certain I wouldn't be the person I am today. At Socrates they don't only make you feel as if you are part of one big Greek family, they help mold the minds of tomorrow. I don't think I was ever as happy as when I was at Socrates, and like Marcel Proust once said: "Let us be grateful to the people that make us happy, they are the charming gardeners who make our souls blossom."

Harry Papageorgiou
College Jean-de-Brebeuf
[/toggle_item] [toggle_item title="Christos Panaritis"]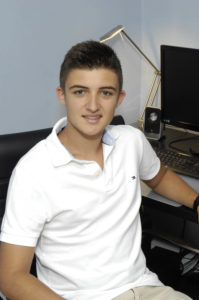 "I attended Socrates 2 (Montreal) where I did all my elementary school studies. Since my graduation from Socrates, I have been a student of Collège Notre-Dame du Sacré-Coeur and I am now in Secondary 5.
I now see that the years that I spent at Socrates were very beneficial. The teachers were kind, patient and always explained lessons in a clear and structured manner. When I look back not only do I feel that the courses were interesting and captivating, but I feel as well that I became more autonomous and learnt to properly manage my time.
Being of Greek origin I now greatly appreciate that I was able to study Greek and to discover my families origins and culture. I strongly encourage parents to take advantage of our wonderful schools by enrolling their children at Socrates."

Christos Panaritis
Collège Notre-Dame
[/toggle_item] [toggle_item title="Evangelia Theodosopoulos"]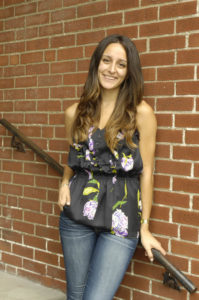 "My name is Evangelia Theodosopoulos. I am 21 years old and a proud graduate of École Primaire Socrates in Roxboro. I graduated from the school in 2003 and went on to do both my high school (Collège Ste-Marcelline) and CEGEP (Collège Jean-de-Brébeuf) education in French. I am currently studying Medicine at McGill University.
While I was attending Socrates, all I knew was that I loved my teachers, my friends and I was happy to be learning new things every day. Little did I know then, that my earliest education would give me the foundation I needed to one day realize my dreams.
I remember my elementary years fondly. I started attending Socrates in pre-kindergarten at the age of 4 and I remember the excitement I felt going to school on the "big bus" with my older sister. I remember celebrating our Greek Independence Day and participating in every parade on rue Jean-Talon. I especially remember when we had to be bundled up because of a snow storm or cold weather!
I remember the yearly Apokries Dance, school plays, Greek pride, Canadian pride and singing songs that we learned in three different languages. I remember looking out at the audience from the stage in our school gym and seeing my parents and grandparents smiling back at me with pride. The school was an extension of my family and I felt right at home.
I remember my wonderful and dedicated teachers, our compassionate principal and a school that gave me a trilingual education that I have come to value above all else.
I'm now in my second year of Medicine at McGill University and even though many years have passed since I've walked the halls or ran through the playground with my friends, Socrates will always be a part of who I am and the person I've become."
I will always be proud to say that I am a graduate of Socrates!"
Evangelia Theodosopoulos
Medecine
McGill University
[/toggle_item] [toggle_item title="Peter Tsonis"]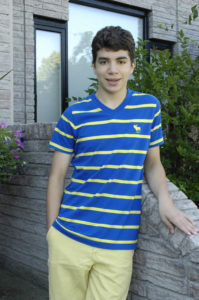 "My name is Peter Tsonis and I am 14 years old. I currently attend Collège Notre-Dame and I will be entering grade 10 in the fall. During elementary school, I attended Socrates 3 (Roxboro) where I had a wonderful experience.
I realize today that it was great to have an education which consisted of learning three languages at a very young age. I also have fond memories of all the school staff who were superb and looked to help the students with all their needs and wants. I also believe and see today that the skills that I learned at Socrates are highly pertinent and helpful in my daily life and the daily lives of all the schools' students, past and present."
Peter Tsonis
Collège Notre-Dame

[/toggle_item] [toggle_item title="Eugenia Kristen Kokolakis"] I find myself thinking back to my days in primary school and feeling very thankful that my parents chose Socrates school. Not only is primary school the foundation of one's education, it is also where a child learns to be independent, to interact with others the same age and start learning about what they like and do not.
I can proudly say that Socrates helped me form different relationships. Up until today, my best friend is my first friend from Socrates. We did not go to the same high school but because we shared the same values, same beliefs and come from similar families, we remain best friends today and I believe part of this is thanks to my foundation, my education from Socrates.
I remember coming home from my first day of pre-kindergarten and telling my mom "I want to be a teacher." A four year old's dream came true; today, I am a secondary school English teacher at Collège Français in Montreal. I consider myself very fortunate, after graduating Concordia University I had many options of where to teach. I chose Collège Français because it felt right. I soon found myself teaching many students from Socrates and Demosthenes. It is a very nostalgic feeling when my students share their stories and experiences from when they were students at Socrates because even after all these years, I am able to relate.
I can remember almost every if not all of my primary school teachers. Each of them had a significant impact. I remember my grade 3 teacher helped me find my passion by starting a drama club after school. This club quickly helped me realize that acting was something I adored.
Socrates helped shape the person and teacher I am today. I am grateful to my parents who worked hard to give me a trilingual education. I am grateful to my grand-parents who helped me with my Greek homework, who made every effort to always attend our Greek school shows. Moreover, thank you to our teachers at Socrates and Demosthenes, our community for keeping our culture and traditions alive.
Eugenia Kristen Kokolakis
English Teacher
Collège Français de Montreal
[/toggle_item] [/toggle_box]