Friday, May 12, 2017 – Socrates-Demosthenes School participated in the 7th edition of the Socrates-Demosthenes sports festival on a beautiful spring day and in bright sunshine. The students were cheered with pride by their parents and smiling teachers.

Everything was there to celebrate the National Day of Sports and Physical Activity instituted by the Ministry of Education.
For the past seven years, the Socrates-Demosthenes School has shown that the practice of physical activity is an important and essential part of its curriculum in its five campuses.
Hundreds of students participated actively in 3 different disciplines: tchoukball (grade 4 students), basketball (grade 5 students) and soccer (grade 6 sstudents).
.
Please see the medals table at the end of the article to see all of our winners of the day. However, to tell the truth, everyone won, by participating in this day!
In addition, the participating students were able to have fun in a festive atmosphere inspired by lively music, and dancing.
All the participants and spectators attending were delighted and helped make the sports festival a success in every respect. Congratulations to all the students who participated in the different disciplines. We would also like to thank all the teachers, parents, volunteers and referees who were present during this day and who contributed to this great success. We managed to photograph some in full action below.

See you all next year!
Medal winners chart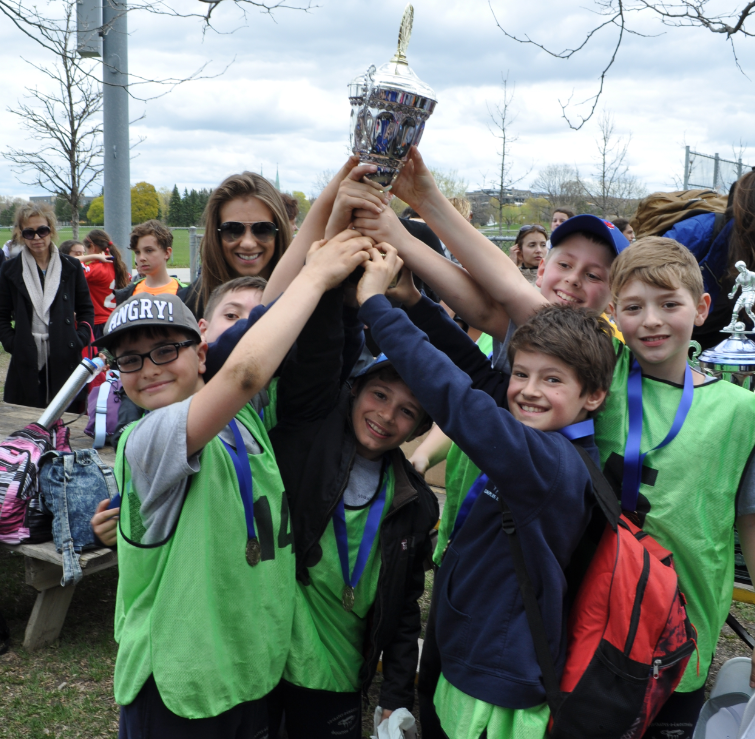 Tchoukball
                            Girls                                 Boys
| | |
| --- | --- |
|   1     Socrates III (341) |  1         Socrates III (341) |
|   2    Démosthène (D41)  |  2         Socrates IV (441) |
|   3    Socrates V (541)  |  3        Démosthène (D41) |
Basket-ball
                           Girls                                 Boys
| | |
| --- | --- |
|   1     Socrates  V (552) |  1       Démosthène (D51) |
|   2    Socrates III (352) |  2      Socrates V (552) |
|   3    Socrates III (351) |  3      Socrates III (351) |
 Soccer
                           Girls                                 Boys
| | |
| --- | --- |
|   1       Socrates V (561) |   1         Démosthène (D61) |
|   2      Démosthène (D61) |   2         Socrates II (261) |
|   3      Socrates V (562) |   3         Socrates III (361) |