Within the framework of the federal election period, the grade 6 students in Mr. Jacques St-Louis and Mrs. Alexia Salicco classes were asked to search for information on the various political parties on the federal scene.
After a few findings, they summarized the information, read and presented the results of their research to their classmates in 5th and 6th grades.
Here are the photo documents of this research, discussion and synthesis.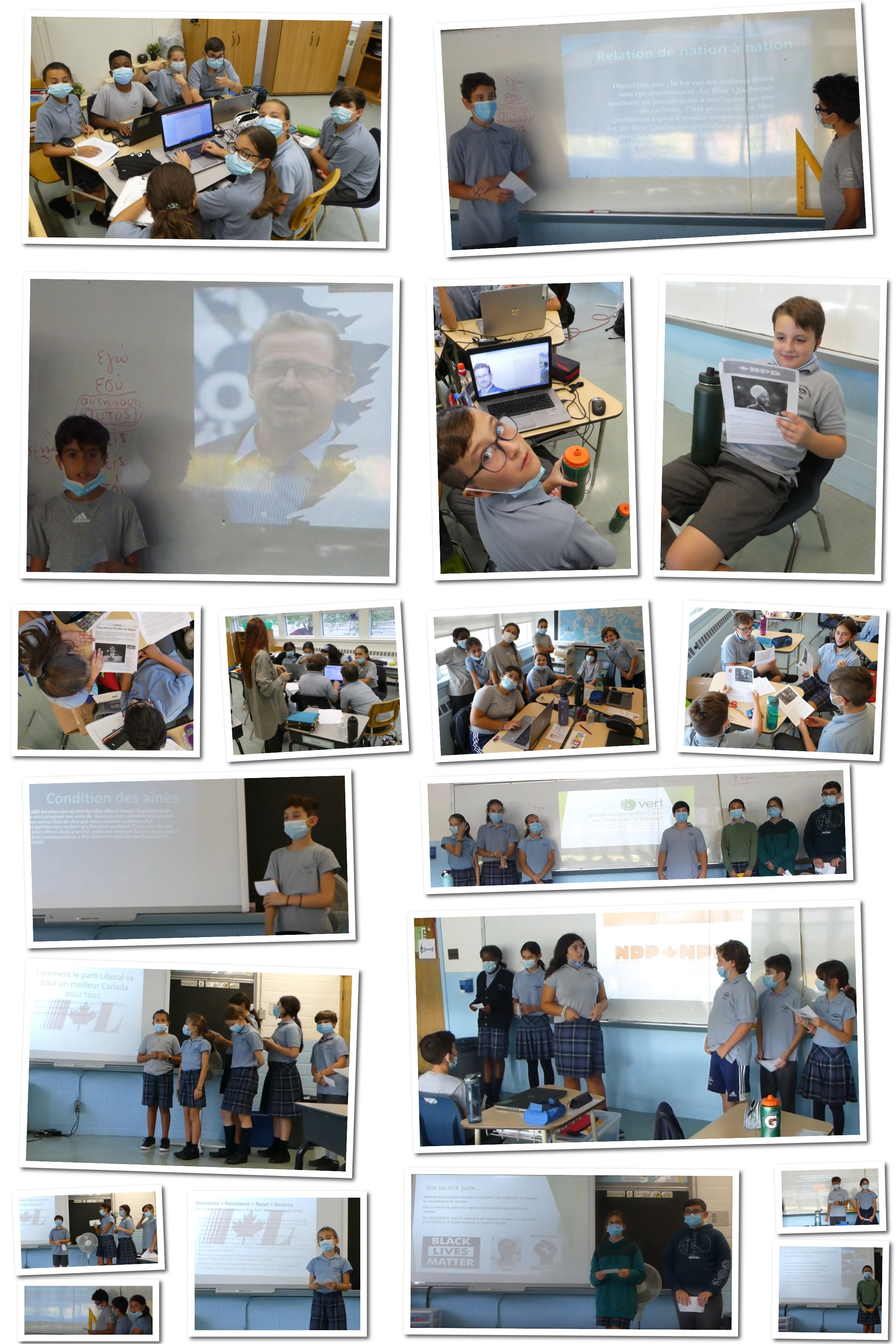 The students then voted. Following the counting of the ballot boxes, Demosthenes  announced a minority liberal government.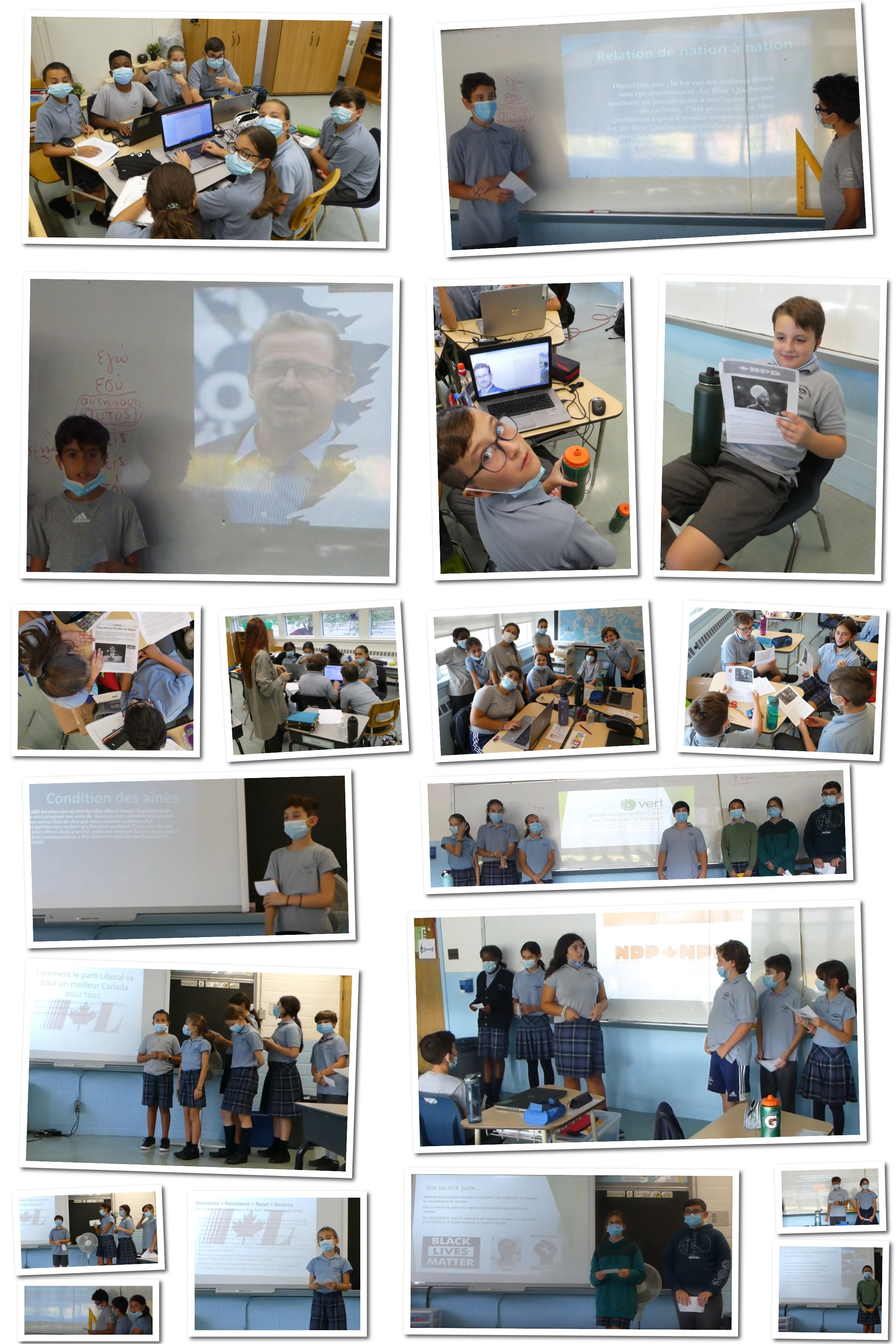 Our students predicted the outcome!