Every year, a priest comes to bless the students of the École Socrates-Démosthène as well as the new school year.
The ceremonies took place in gymnasiums, schoolyards and at the Church.
Blessings were given by Bishop Iakovos of Zinoupole, Regional Vicar for Quebec and Eastern Canada, Reverend Cristian Socosan and Father Lambros.
The priests wished students and staff an enriching and stimulating school year, a year full of respect and love for all!
Below are some photos of these ceremonies in our different campuses: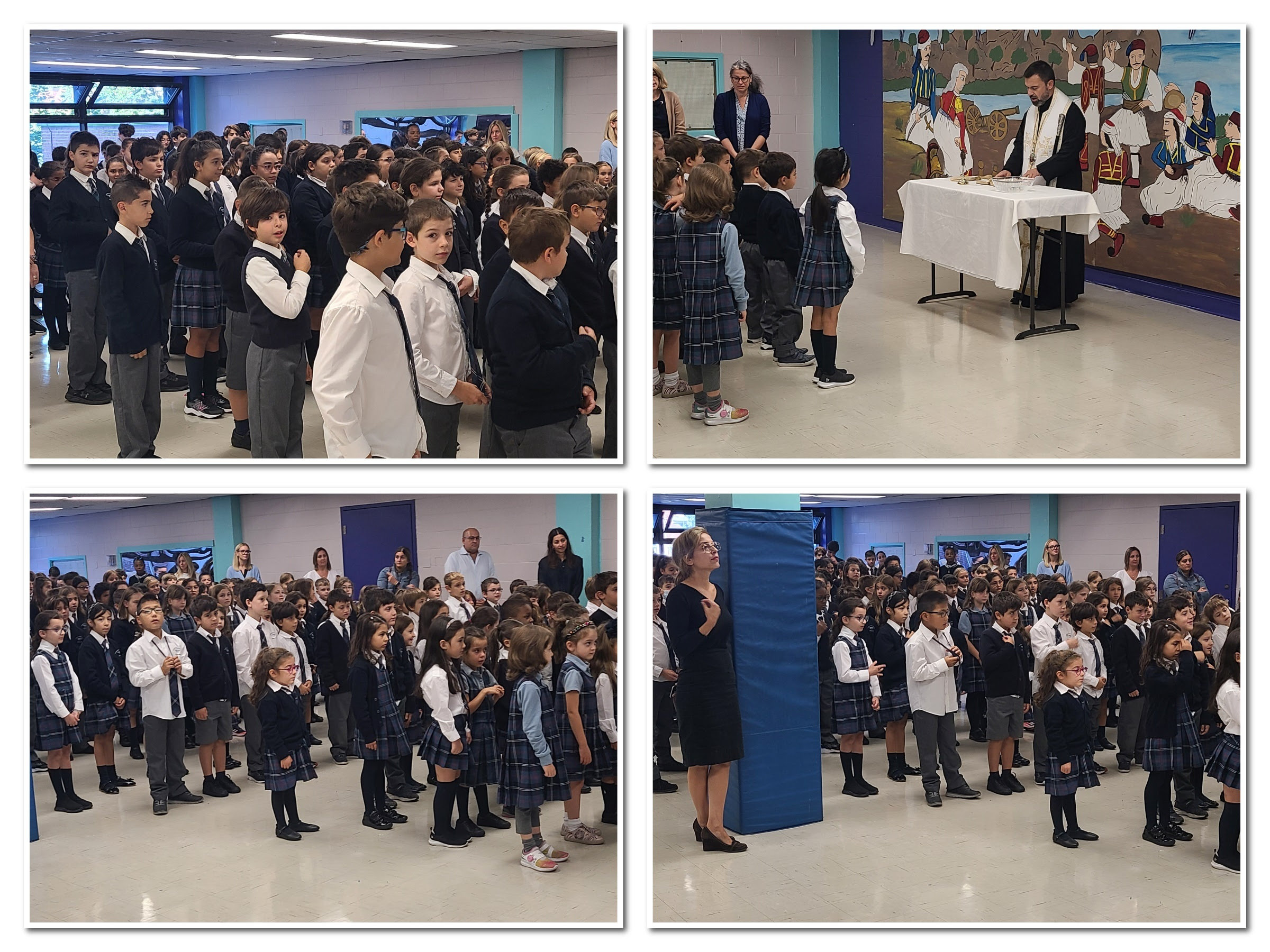 Once again, we wish you an excellent 2022-2023 school year!