Visit of Paralympic fencing champion Kalliope Loufakis, her teammate and coach at Socrates II campus
On April 27, 2018, a real surprise awaited the Socrates II campus and the Hellenic Community of Greater Montreal.
Greek Paralympic fencing champion Kalliope Loufakis and her teammate Adamandia Zahariadis and their coach Dimitri Kazagli surprised the students and staff with a visit and a fencing match in the gym.
Grade 5 students were amazed and honored to have received Ms. Loufakis, a gymnastics teacher, and to have had the opportunity to talk to her as she shared with them the inspiring story of her life. Everyone at the CHGM wanted to meet with her, even visitors passing by.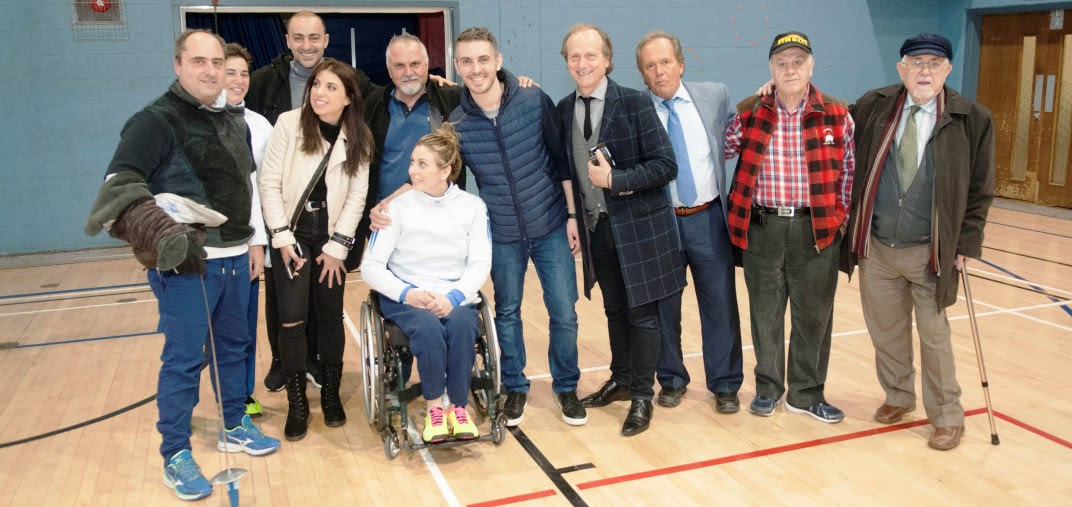 Kelly Loufakis and Adamandia Zahariadis were in Montreal to participate in the IWAS Wheelchair Fencing World Cup. Ms. Loufakis marveled us by winning bronze in the Saber B World Finals. Congratulations to Adamandia Zahariadis who placed 15th overall!

Εύγε to our champions!
L'École Socrates-Démosthène